Reading Time:
5
minutes
Another year has come and gone and with it goes the web design trends from 2016. But that also means a new wave of web design trends for 2017 are set to start popping up around the web this year. Every year you start to see new and creative ways designers choose to create web sites. Sometimes they are simply for aesthetic reasons but other times they serve a fundamental purpose in the way a website functions. Take 2016's design trends which included things such as material design and a larger focus on responsive website design. Will 2016's trends crossover into 2017? Let's take a look.
Mobile First Approach
Web design trends this year are focusing on designing a website with mobile in mind first and desktop in mind second. Meaning, the first thing a designer is going to think about is "is this optimized for mobile?" From there they work their way up to desktop design. What this does (we'll get into this more later on) is force companies to strip away the less important aspects of a website because of the smaller form factor. It also lets designers (we'll also get into this one later) add in some visually appealing interactions because of the less crowded pages. Mobile devices have already been named the primary browsing device for users in most countries around the globe so it only makes sense to design around this.
Card Layouts
One of the biggest web design trends of 2017 is "cards". Everywhere you look you will find these cards being implemented into web designs across the web. Google has made this UI pattern extremely popular with its Material Design Guidlelines. The earliest examples of a card layout can be found as far back as the creation of Pinterest. You can also find card layouts on other social media sites such as Facebook, Twitter and across all Google platforms. The basic idea of a card UI is where pieces of content such as text, images, and other media are divided by individual "cards". The reasons card layouts are so popular are because it makes it easier for a user to take in large chunks of content without getting overwhelmed. Each piece of content is essentially broken up into sections by the cards guiding the user and creating an easily digestible piece of content. Cards also transfer into mobile devices easily as well using gestures such as a finger swipe to move between cards.
Continued Parallax Effects
The point of parallax is to give the website the illusion of depth to create a more immersive experience. Parallax was a 2016 design trend and it's going to continue to ramp up in 2017. Not only will you see more examples of parallax around the web they will be even more clever than before. Expect fancier and more intuitive effects moving forward. One thing that seems to be a consensus prediction is that parallax effects in 2017 will start to move up instead of down giving even greater design. Parallax gives the effect of being real when you scroll on your computer and they are especially effective on mobile where it can give the effect of your finger actually moving the page. You can visit RESLV's website to see parallax in action.
Increase in Micro-interactions and GIF's
Because computers, phones, and tablets have become more advanced designers are able to create even more creative design elements previously not able to be supported. For example, design is shifting away from static still images and more and more GIF's and micro-interactions are occurring. Things like hover effects when you move your mouse over an image. Or a loading screen animation that serves the purpose of giving the user something to look at while they are waiting for the page to load. Even 404's are getting some love with micro-interactions. These types of things give a website personality and help the user stay immersed in the site longer. Look at KLM iFly 50 for example. The whole site is one micro-interaction after another. It keeps you immersed in the content.
Super Simple Navigation
The days of mega menus may be coming to end. The growing trend is to slim down your navigation as to not overwhelm a user. Giving the user too many options limits the likelihood that they are going to click on what you actually want them to click on. Giving them fewer options lets you guide them where you want them to go. From there they can be shown more options within each navigation item. Put the 3-5 most important options in the navigation. Any lesser items can be put within those items or somewhere on the homepage. This also translates better to mobile navigation, which if you haven't noticed by now, is the most important part.
Video, video, video
Go anywhere on social media and you'll see that video is dominating the internet. Hubspot predicts that by 2018, 79% of of all internet traffic will be video. This is translating over to websites as well. With so much content on the internet which of these would you likely stick around for: text explaining what you do, an image showing what you do, or a video showing and telling what you do? It's important to capture your audience as quickly as possible and with video you are able to do this the quickest out of any medium.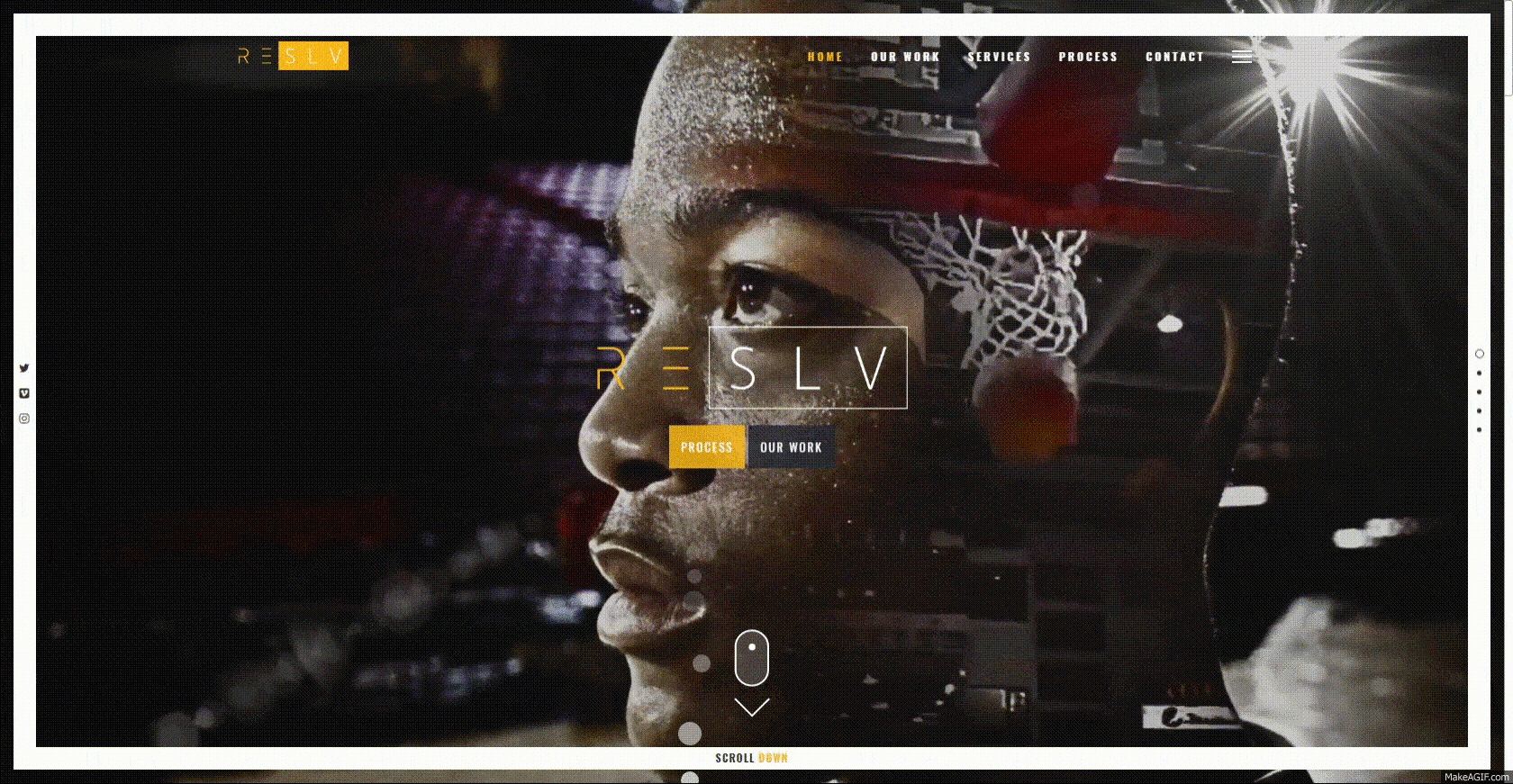 Authentic Photography
The days of being able to slap a stock photo on your website are over. If a user can spot a stock photo (and they can pretty easily) they're going to run and run fast. People want to see authentic, striking photography that draws people in. It's easier than ever to produce authentic photography these days especially with the smartphones of today and the cameras they possess. Imagery is always going to be the biggest part of web design so investing in getting good images is key to any design. Stock photos aren't going anywhere fast but they are slowly fading into the background and you can expect a big trend will be a faster than usual decline in the use of stock photos. If you absolutely have to use stock photos please use one of these free stock photo sites and skip the cheesy iStock route.
Wrapping up the Web Design Trends for 2017
It's important to stay ahead of the curb when it goes to web design trends. Users are becoming more and more reliant on what your website looks like and how it acts and you want to make sure their experience is up to your competition. If someone enjoy your competitors website more than they enjoy yours guess what – they're going to give them their business. This is why we are always staying up to date on the current web design trends and implementing them in to every new website that we design. Make sure and check out some previous trends in action by looking at our portfolio here.