The recommendations in this post are geared towards local businesses that, outside of the coronavirus situation, would normally have people coming into their location. For example: restaurants, retail, etc.
It's important in this time to help prospective customers understand if you can do business with them, or if they can support you in any way.
The listing updates we discuss can help you do both of those, and potentially increase traction.
Google My Business
GMB is a great place to update customers on the status of your business.
You can update hours, mark special hours, explain additional services you're providing, create a post that links to a posted COVID-19 response page on your website, or even mark your business as temporarily closed.
For restaurants the business listing is especially important. You can add links to where users can place orders (ex: doordash.com), and other information like a phone number if a call is required (hopefully this is already on your business listing!)
Perhaps you're own a clothing boutique and you can't have your store operational, but you have an ecommerce store. You can update your business listing to have a post discussing that the store is closed but your ecommerce site is open 24/7. Offer free shipping or a register/sign-up incentive to encourage online purchases. In some cases—this can have benefits for now, and further down the road!
There is a notice saying that functionality may be limited, but all of the changes we've recently made have been approved at a normal pace.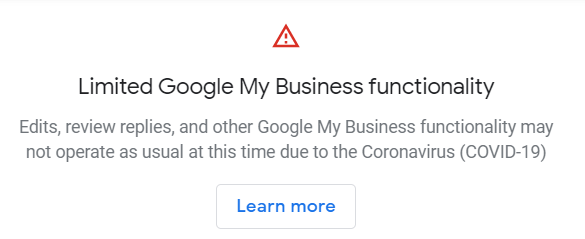 Find more information on updating your business listing for COVID-19, here.
Yelp
When everyone is on Yelp, everything is a takeout search right now. The easiest way to communicate to prospective customers that your open is with your image, your name, and marking that you do takeout and/or delivery.
Firehouse Subs does a nice job here by providing a good deal of information in their image.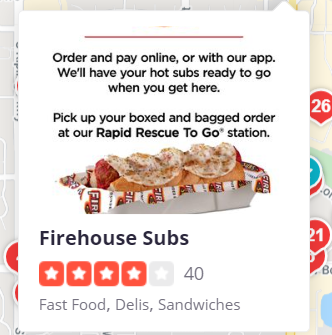 Other businesses have updated their name to say [Restaurant Name]-Takeout and Delivery Available.
It's also important to add a CTA on your Yelp page that takes you to a place users can order (or perhaps they can order in Yelp).

If you're utilizing these features and letting people know that you're open, it's going to increase the chance of orders.
Social Media
When customers can't physically visit you in person, and when they aren't able to get updates and news the best place to turn is to social media. Now, more than ever, customers are using social media to stay connected with their favorite local businesses and as a business owner it's important to make sure you are updating them properly and consistently.
Facebook
Facebook is a great place to share ways that your followers can support you even when you aren't physically open. For example, a restaurant is able to share their online store where people can buy gift cards and other items that can be used when the restaurant actually does open later on after the pandemic is over.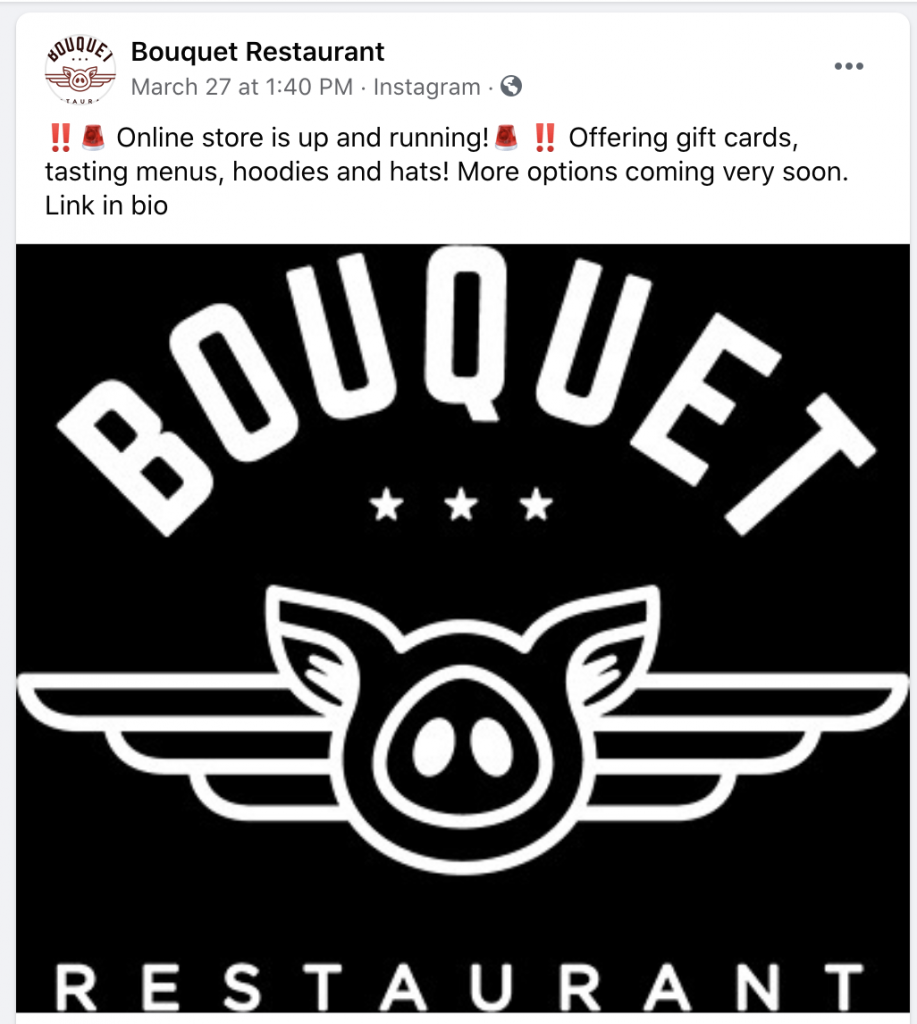 Instagram
Instagram, and IG Stories in particular, is a great place update your followers in real-time. For example, informing people that they can still order your products online to have delivered. People are turning to Stories to see what the latest updates from your business are.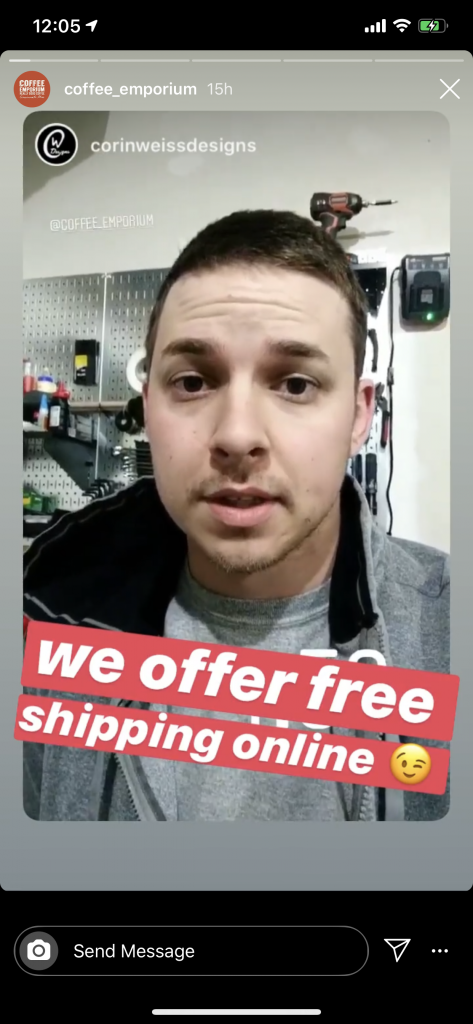 LinkedIn
LinkedIn, especially for B2B businesses is an important channel to make sure your partners and supply line and network are updated on your status. Posting updates about your operations are important to keep your network settled and, if open, proceeding with business as usual.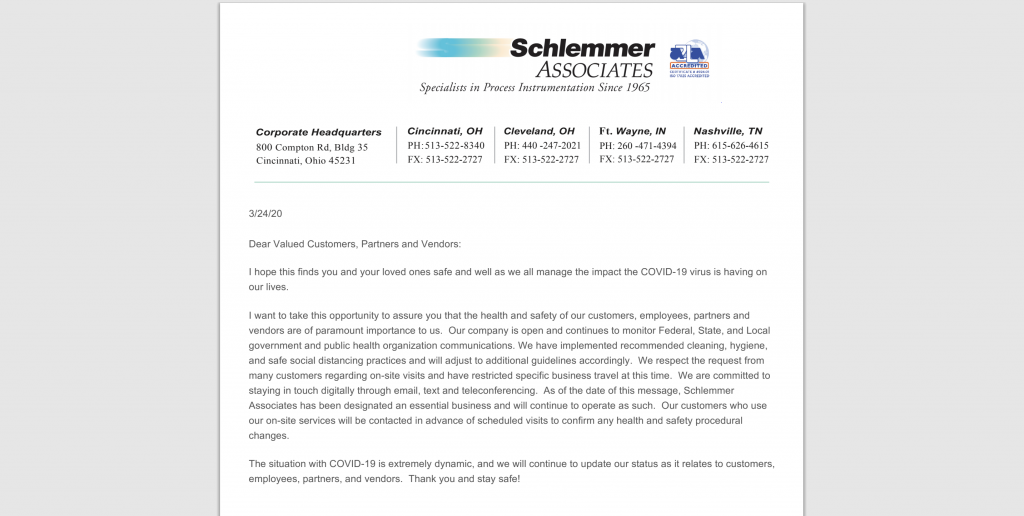 Google Ads
Google is giving $340MM in ad credit to Small and Medium-sized businesses.
You can learn more, see if you're eligible, and find out when your credits are coming, here.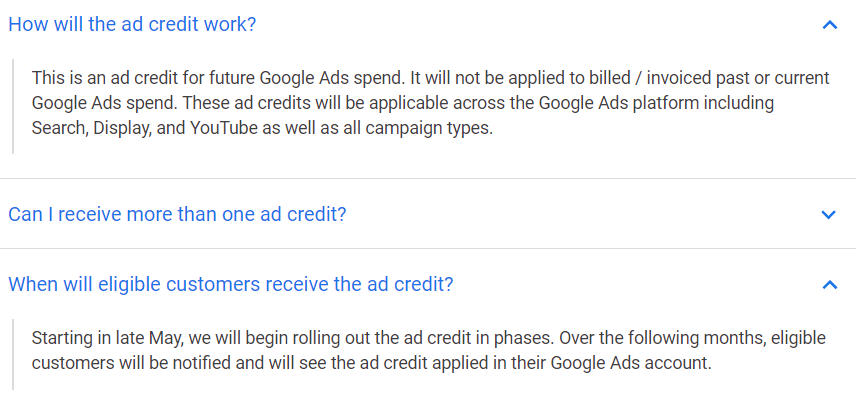 BONUS: Website Updates
Site-wide Banner/Action Bar

Homepage Notice

We'll all get through this, together.
From the digital standpoint, we're here to help! Don't hesitate to reach out to discuss your online situation throughout this crisis.
We hope the tips in this post are helpful.
Please let us know if you need to make listing or site adjustments. We can make these for program clients (included) and non-program clients (billable rate).

""