Would you go to a restaurant, or use a contractor that has 2 out of 5 stars on multiple review platforms? I sure wouldn't!
Reviews are important. They can make a bad impression, or steer someone away from a business completely.
Emailing links and explaining how to leave a review via email can get complicated quickly. So here we provide a simple review-leaving resource you can use.
We hope it makes your day a little bit easier and helps your business generate more reviews!
Google My Business
Login, or if you're already logged in you should see your Business Listing or a list of the ones you have control of. If you haven't claimed your listing yet, search your business in Google, and when it pops up, click "Own this business?", and follow the steps
Once you're on the desired business listing, on "Home" in the left-hand side navigation, scroll down and you should see a box that says "Get more reviews"
Within that box, you'll see "Share review form". Click it
There you'll find your link. Click it and it will automatically copy it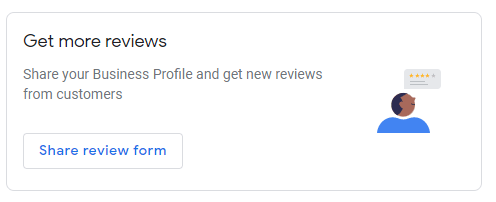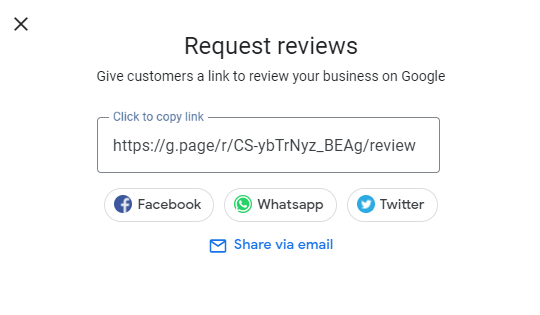 Alternatively, you can use this simple Google review link generation tool from reviewflowz
Yelp
Yelp actually requests that you don't "ask" for reviews. Here's why. They really just want to make sure useful, quality reviews are being submitted.
In a search engine, search "[your business name] yelp"
Go to your listing
Click "Write a review"
Copy the link in the address bar
It is long, so when sending it to a client you can say "Leave a review" or whatever you'd like, then highlight that text, and add a link
Bing
Bing used to pull reviews from Yelp most frequently in my experience, but now they pull data from multiple sources, and sometimes don't show review scores at all.
On restaurants, you might see Yelp, TripAdvisor, Facebook, etc.
On service businesses, you may see Facebook or others exclusively.
Regardless, your business needs to be present where it matters in your industry. Not just for Bing Places, but so you have a good reputation wherever folks are looking.
Facebook
Facebook's review structure has changed. You used to be able to submit a star rating with additional info on why you left that star rating. Now it's solely based on if you're recommended or not, and past reviews.
"What goes into this rating?
This rating is based on how many people recommend or don't recommend the Page, as well as any past ratings and reviews it may have.
You can influence webFEAT Complete's rating by leaving a recommendation on its Page or recommending it to your friends on Facebook."
-Facebook
To recommend a page you simply navigate to the "Reviews" tab on a particular page. This is where you can grab a link to share with your customers. The user would then be able to select their answer under the "Do You Recommend This Page" card section.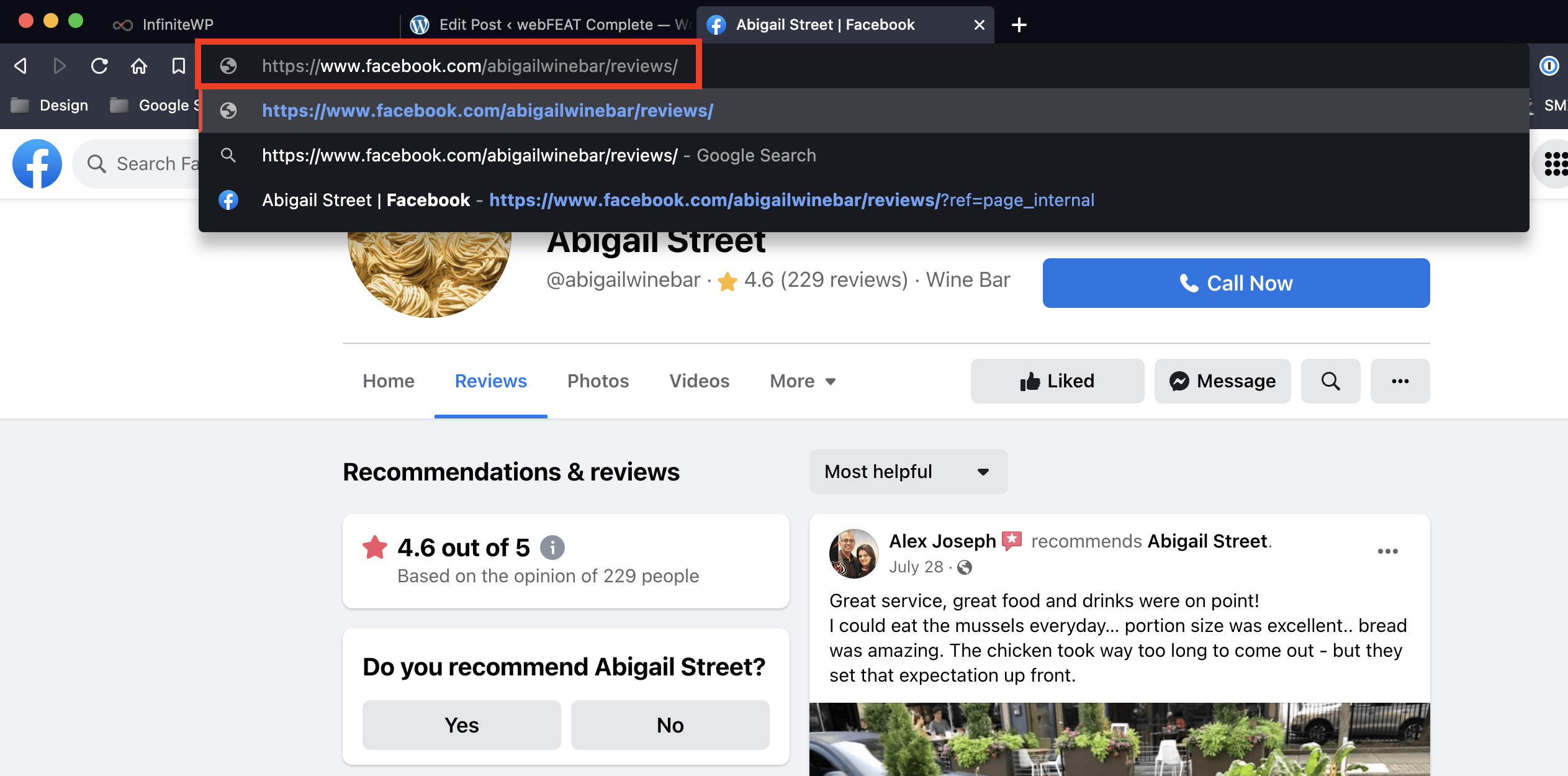 After a selection is made another window pops up where more information can be added about why or why not they are recommending the page with some pre-filled options as well as a spot for a short "review". A user must type at least 25 characters to be able to leave feedback which helps filter out spam and low quality reviews.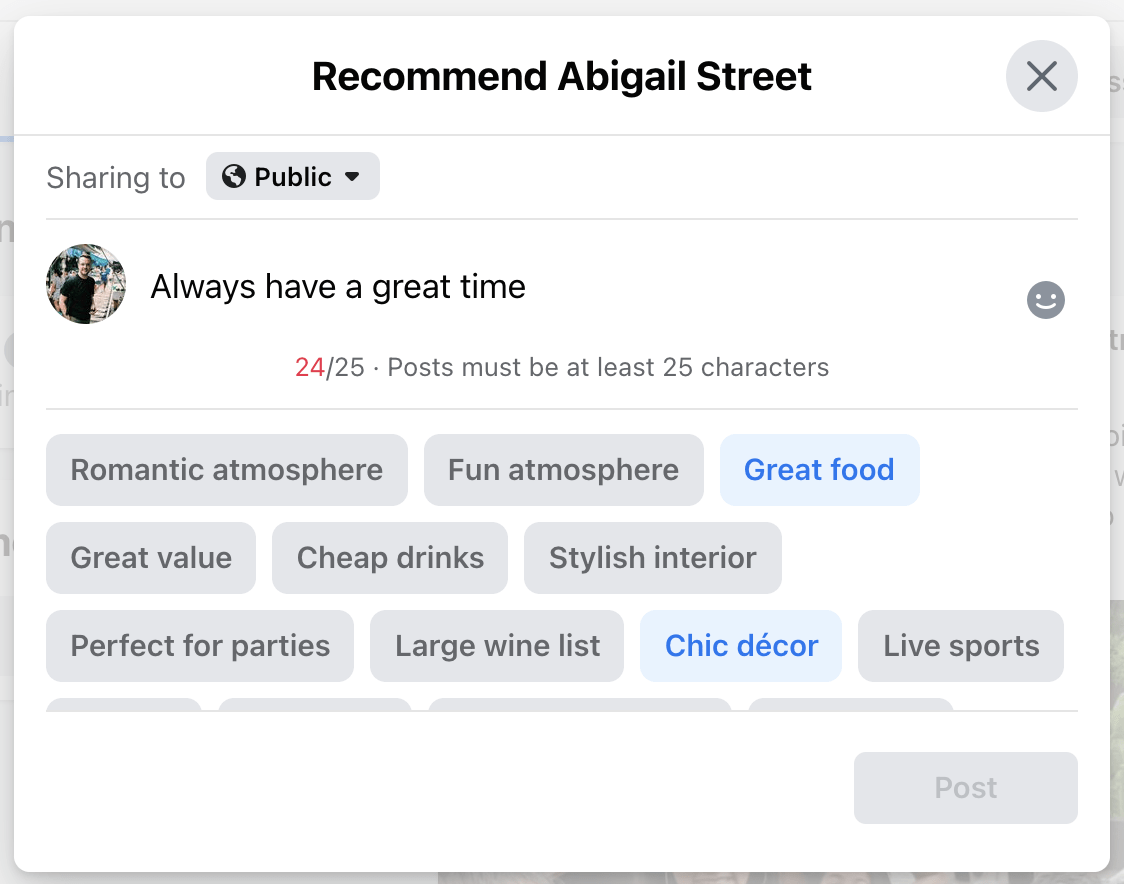 Clutch.co
Search [company name] clutch co in a search engine or search on clutch.co
Once on your listing, click reviews
It will kick you down to the review section of the page
There you'll see "Submit Review" outlined in orange. Click it
Copy the link in the address bar to send to your client. If they have LinkedIn that will be ideal

G2
Search for [company name] G2 in a search engine or search at g2.com
Once on the page, Click reviews
Click the blue button that says "Write a Review"
Follow the steps from there, yo will have to create an account
What are we missing?
Let us know in the comments, and we'd be happy to add to this post.
Our Review Generation Service
If all of this is a bit too overwhelming to manage, but you know you need more reviews-we'd be happy to discuss our review generation services with you. Just fill out our form or schedule a meeting, here.
""