Would you rather listen to a podcast about this? Check it out!
As awareness of digital strategies and their impact grows, more businesses are getting their brands online. Along with this, COVID has forced us to be remote and leverage the internet further. With this, online competition becomes more and more fierce with every passing day.
As digital marketers, our team is always looking to give clients a competitive advantage.
One way that we do this is with Microsites and landing pages.
Before getting into it, I want to get in front of a potential question: What is the difference between a microsite and a landing page?
I reference a microsite when referring to a small website (3-4 pages max) that is used to promote a brand, with a different domain than the brands primary domain.
I reference a landing page when referring to a single page that is developed for a particular campaign.
Ways to Safely Create and Utilize Microsites
Occupy more SERP Real Estate/Rank for a Specific Phrase
This strategy can utilize SEO and PPC in tandem, and the microsite would be launched on its own unique domain.
SERP=Search Engine Results Page
In-part with your PPC campaign:
You can build a hyper-focused microsite that is extremely relevant to a specific phrase or set of phrases. This will help your ad generate higher CTR, and lower cost per click.
The microsite can focus specifically on what you're advertising for and speak to your target audience. If well-researched this could also enhance your conversion rate, leading to more conversions. A conversion is something that is valuable to your business, for example a phone call, form submission, purchase, brochure download, etc.
Another benefit to microsites with PPC is that once you build the microsite, you can immediately put your site out there and begin to generate data + results.
In-part with your SEO campaign:
Again can make a hyper-focused microsite that aims to rank for a very specific phrase or set of phrases. In contrast to a PPC campaign, this microsite will need to earn its ranking. Once ranking, this phrase gives more avenues for prospective customers to find your brand.
That being said, it's difficult to rank a site with a lot of content, much less a site with very little. A plan must be carefully thought out and executed in order to give a microsite an opportunity to organically rank. You'll need to have some way to send signals, earn engagement and earn backlinks. This could be via partners, social media, regular updates, a blog, or potentially your main site (be careful!)
You'll have to be careful and conscious of Google's bots. If they think you're doing something sneaky or deceitful, they could penalize your primary domain. More on that later on.
In the end, you could be occupying the search results with an ad, and 2 organic listings, and maybe even more if you're a local or ecommerce business (shopping/map pack). That additional presence in the right place will enhance exposure and the likelihood of a prospect taking a look at your business, which will lead to more conversions.
Landing Page(s) for Split Testing
This strategy is used primarily in part with Google or Bing PPC campaigns. Landing pages could also be utilized with newsletter/email campaigns, or social media ad campaigns.
These could be created as a page under your primary domain, as a subdomain, or on an entirely different domain.
We generally noindex them, to prevent them from appearing organically in the search results. This avoids internal-competition and any confusion regarding the website for the user.
When thinking of a landing page, the things that come to mind are:
Call(s) to action
Straightforward
Targeted
Modern aesthetic
Flexible/Easy to Change
Split Test (ex: with and without navigation, changing out images, removing a form field. You can test a lot.)
If I'm a landscaping company that wants to drive more hardscape estimate requests, I'd have the following:
Quick-hitting information on your companies offerings (styles/materials/etc)
Simple form
Captivating heading
Good photo(s)
Incentive (ex: by submitting this form, we'll give you a 10% discount on the estimate
With a paid campaign, it would be important to narrowly target search phrases, have relevant ads, and over time utilize data to further narrow demographics, location, device, and other targets. This will amplify the ROI of your campaign.
5 Tips for an Effective Landing Page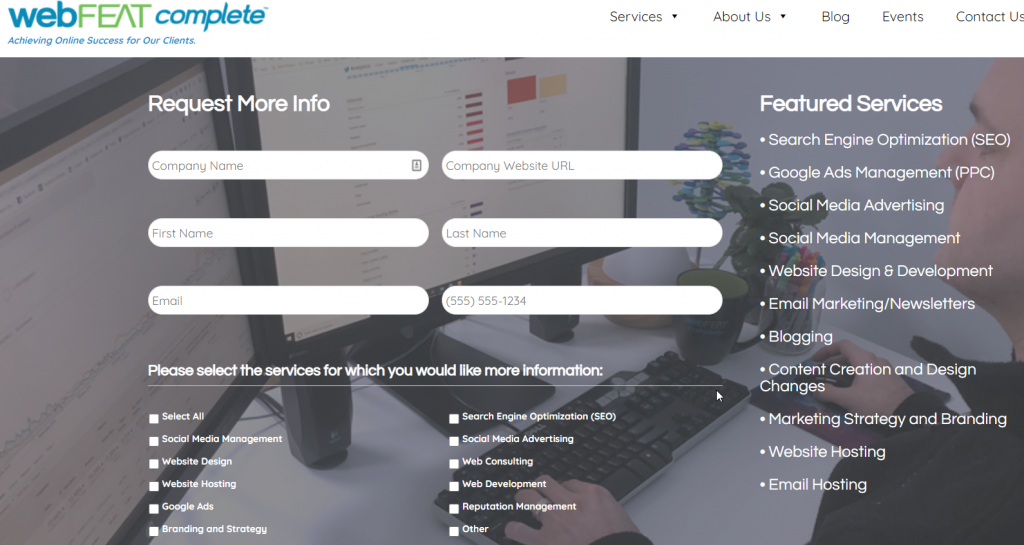 Use with Offline Marketing
This strategy is helpful for an online marketing effort and doesn't need to be used with a PPC or SEO campaign.
For example: You have 2 big trade shows every year where your business and product are displayed. It would be really helpful to sales reps if they had an easy way to gather information. In this case-it would be helpful to have a microsite or landing page solely built to gather Name, Company, Contact Info.
Ways to Get Your Main Site Penalized (Caution!)
This only applies to SEO/Organic microsite efforts that are indexed in the search results.
SEO's that use microsites to build backlinks to a primary website are walking on thin ice. If Google were to recognize that was happening or any other black-hat practices, they could penalize both websites and prevent them from appearing in the search results.
By definition, Google calls these doorway sites. Google doesn't like them because they can create a bad user experience.
If you're pursuing higher rankings or more conversions, but the website is unique and provides helpful information to users, Google appears to be okay with that based on past experience.
If you're worried about your site-you can see if your website has a manual action (penalty incurred by Google) placed on it in Google Search Console.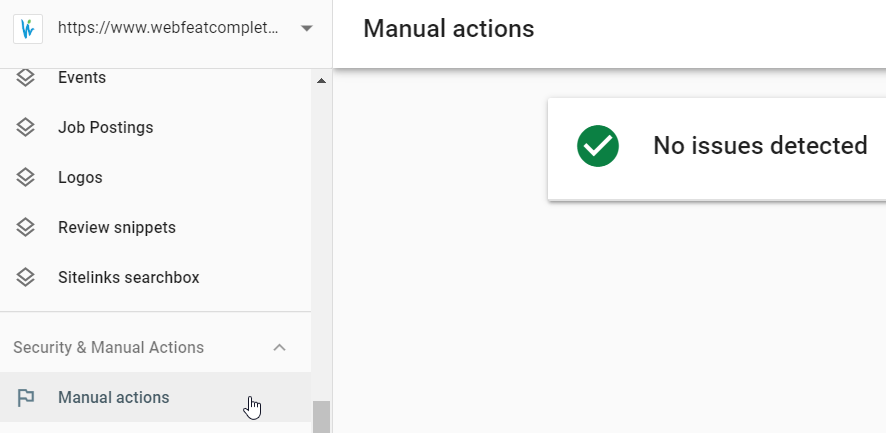 Is a Microsite a good addition to your digital strategy?
We'd be happy to evaluate and discuss it with you! Fill out our short form or call us at (513) 272-3432
""