Airtron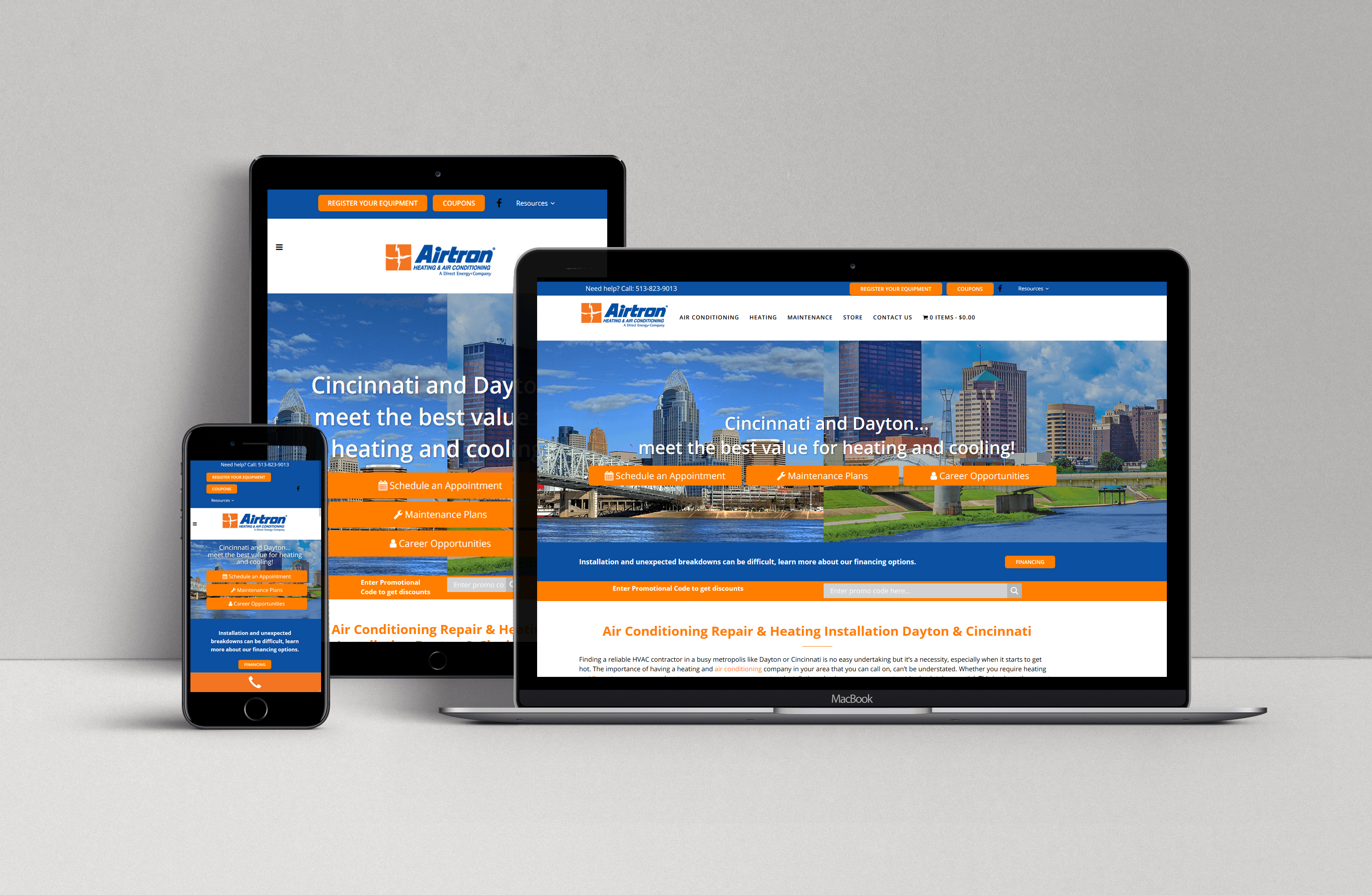 Airtron operates in multiple markets and provides quality HVAC installation, repair and maintenance plans to their customers.
Goals
Our shared goal is to continuously improve the Airtron market websites to provide the best possible user experience.  The improved experience provides more quality leads and improved sales.
Solutions
Each city has its own market website.  All sites are developed in WordPress which makes improved functionality easy to maintain.  All sites are mobile and responsive.
Services Provided
13 Direct Energy Airtron Websites
Ongoing content updates
Monthly blogging
New functionality development
New site development
Superior hosting with updates
Ongoing SEO efforts
Features
Excellent user experience
Customer quoting
Ecommerce development
Fully mobile & responsive design
Employment center tied to Google Careers
Quick loading websites
EXPLORE THE FULL WEBSITE
""