It's important for the success of your organization to have a website that properly reflects the brand of your organization. Apply now for a free website design donated by webFEAT Complete.
Tell us about your nonprofit. What is your mission, and how does your organization benefit the community? Fill out the form below. The selection committee will release the name of the organization on the first of each month.
webFEAT will select one deserving non-profit organization each month. You must have all content and images ready prior to applying to the selection committee. Apply now for a free website design and free website hosting.
Press Release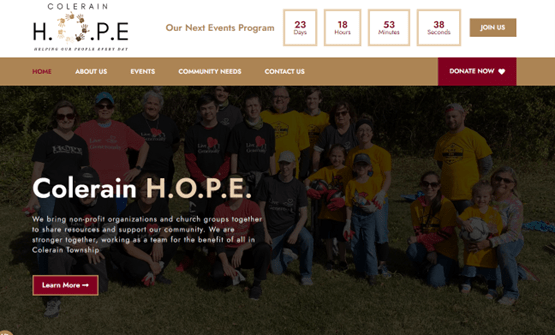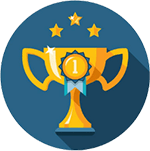 Lucky Award Winner for February of 2023.
Website and hosting donated by webFEAT
"Thank you so much for all you've done to make this a reality. We are excited to see where it goes from here given the support of our non-profit community. Our chamber of commerce is proud to have you involved with our organization and look forward to many experiences that lend to collaboration."
-Dave Moravec, President of the Colerain Chamber
Apply today to be considered for a FREE website design!