When you are first delving into the world of Search Engine Optimization (SEO), like I did a little less than a year ago, it can be overwhelming. I remember hearing phrases like robots.txt, no-indexing, backlinks, and many more unfamiliar terms and thinking I would never understand and that maybe I'm just not meant to work in this industry. Luckily, with the help of generous coworkers, the multitude of SEO resources available online, and hours of time spent reading, watching, and practicing the art of SEO it has become understandable, exciting, and a rewarding career path. Along my journey to understanding SEO, I found one of the best ways to learn how to SEO is to find a low-traffic website you are able to practice on and begin implementing the fundamental best practices recommended by any respected SEO thought leader. Perhaps this is your own website or the website of a family member or acquaintance. Obviously, it is important to first educate yourself on the best practices before getting your feet wet, but just like anything else, you have to start doing in order to learn. Just because you watch hundreds of Michael Jordan Youtube videos, doesn't mean you will be able to shoot 3-pointers with an acceptable field goal percentage. If you are looking for an educational resource, take a look at our very own webFEAT Complete Blog or the Moz Blog.
---
Let's dig into 5 FREE SEO Tools I used when first beginning my SEO journey – and still use to this day – so that you too can become a knowledgeable expert within this industry.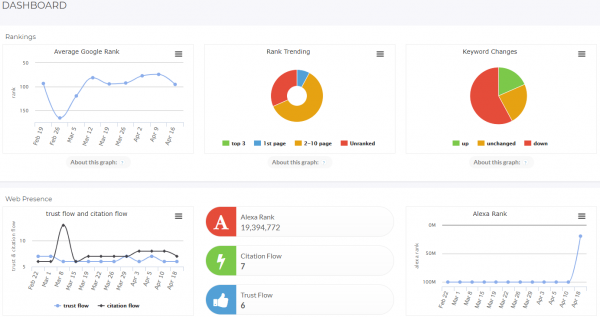 One of the rewarding parts about working as an SEO Analyst is watching all of the hard work pay off. Tools like SheerSEO are great for seeing how content updates and other SEO strategies affect the way a site is ranking for particular keyword phrases. With this tool, you can plug in up to 40 keywords for free and receive a weekly update on their ranking progress via email. I will be honest, updating meta information and page content can be a tedious task when working on a large website, but when you are tracking particular keyword phrases and watch the numbers rise week to week, it makes it all worth it. SheerSEO requires no financial commitment so after the 2-month trial expires you have full control on whether you want to purchase one of its affordable plans or terminate your relationship with the tool. For the price of using this tool, its keyword tracking capabilities are relatively accurate and will give you a good enough idea about how your site is performing for your selected keyword phrases.
Depending on your level of expertise in the SEO industry, you have likely heard of Google's Keyword Planner tool. SearchVolume is essentially the same service but does not require you to create an account prior to using the tool. I have used SearchVolume numerous times when I want a quick/ rough estimate of a keyword(s) search volume. The interface really couldn't be anymore user friendly. When first entering the website it will ensure that you are not a bot, so just be patient. Once approved, you simply type in the keyword(s) you want search volume data for and click submit. Often times, depending on your search phrase, the tool won't give you any search volume numbers. This is either because there are not enough search queries for this particular phrase or the tool doesn't have your query in its database. Remember, this is a free tool and you should probably double-check your work when dealing with a professional client.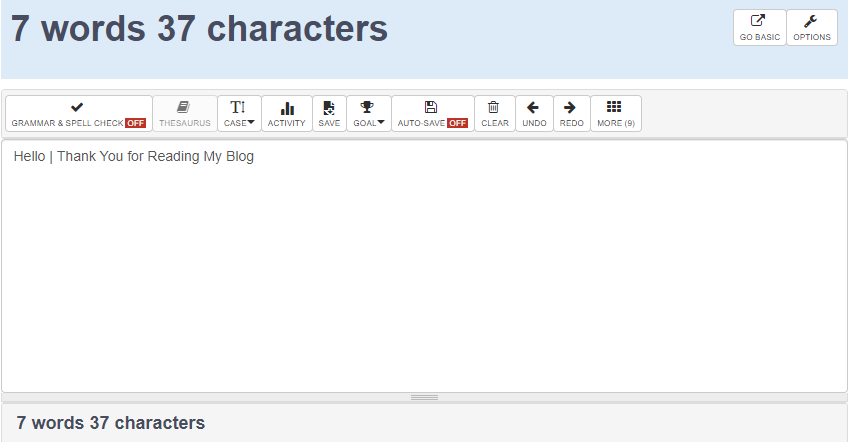 WordCounter has become my best friend while updating meta information. As you may know, there are SEO recommended lengths for page titles and meta descriptions. It has been stated by a number of credible sources that page titles should be between 50-60 characters and meta descriptions should be no longer than 160 characters on desktop and 120 characters for mobile. It is highly suggested you follow these guidelines to avoid cutoff in the SERPs (Search Engine Results Pages). The tool is pretty self-explanatory, but you simply type in your desired page title or meta description and WordCounter will count the number of characters in your text.
The final two tools I will be recommending start to get more technical, but they have become programs that I use in my day-to-day work consistently.
SpyFu offers a free service that is more than capable of providing you with valuable information, but I would also recommend checking out its paid service. The main premise of SpyFu is to inform you about the number of keyword phrases a website is ranking for in the SERPs. This is valuable information to any SEO because it lets you know how well your website (or your client's) is performing on Google and how a website is ranking for specific keywords. Although the front page tells you to "enter your competitor's website" feel free to plug in any web domain. Depending on the age of your site, SpyFu may have keyword data on your website from ten years ago. Our favorite feature of SpyFu here at webFEAT Complete is the SEO Overview section. This feature has a lot to offer including keyword graphs, a list of keywords currently ranking in the SERPs, and competitor analysis graphs.  Here's how to use it:
On the homepage of SpyFu, type in the URL of the domain you wish to see keyword data for and press enter.
Next, scroll over "SEO Research" in the main navigation and then select the first option in the drop down titled "SEO Overview."
From here, you should see a graph showing the trend of your site's keyword rankings. You can change the period of time you wish to see data for by clicking the options just above the graph (highlighted in yellow below).

On the right side of the page, you will find the number of keywords ranking on page 1 as well as the number of keywords on pages 2-5. This is a good indicator of how well your site is currently performing.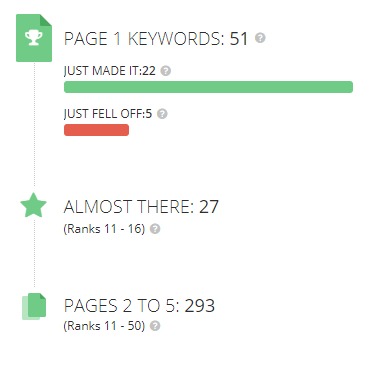 You can also click the text in this column and SpyFu will direct you to a new page listing out the actual keywords. This is where paying for the premium version of SpyFu may interest you. Free users will not see the entire list of keywords. Whether you decide to purchase the premium version of this tool is up to you, but either way SpyFu is a great resource for showing your client's how well their site is performing in the SERPs.
Screaming Frog is the most technical SEO tool we will discuss in this post, but it's nothing to be scared of. The tool itself is very easy to use, but interpreting its data is where some technical knowledge is needed. Essentially, Screaming Frog crawls the domain you plug into its search bar and it scans the entire site to collect data about the indexability of pages, redirects that are in place, meta information, and more. Whenever I first begin working on a client's site, I always run their domain through Screaming Frog to look for any issues that need to be resolved right off the bat. For example, I have crawled a number of websites that output results something like this: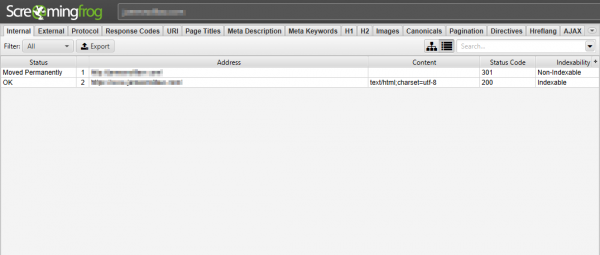 A healthy website crawl would output a large list of pages and look very different from the image above. When a report is only showing a few results, something isn't right and fixing this issue takes priority. If a website can't be crawled by search engines, like the example above, all of the other SEO strategies implemented really won't matter. This tool could have a blog entirely to itself, but I wanted to introduce it to anyone just getting started with SEO. Here is how I would begin using Screaming Frog:
Download the client
Type a website you'd like to analyze into the search bar and click start.
Let the crawl complete
Analyze the data: see what kind of outputs it gives you. Learn how to interpret the different status codes (200, 301, 404, etc). Are the pages healthy? Do they have redirects in place? Are there pages with any errors? Is there duplicate content in the meta titles and descriptions?
Implementing and practicing with these free SEO tools is a great way to begin understanding what SEO is all about. This article has given you information to begin implementing keyword research, competitor analyses, updating meta information, and running technical crawls of a website. There are many more resources hidden within the 5 tools explained above and I would love to hear how you are using these tools in your own work. Leave a comment for me below. If you'd like to learn about more SEO tools, you can check out our Social Media Manager's post discussing a similar topic here.
If you feel you aren't up to the challenge or simply don't have enough time to devote to SEO for your website, Contact Us, and we can discuss how webFEAT Complete can help you.