[Updated Feb 2023]
Build a great reputation online, give prospective customers confidence in your services, and guarantee those services. That's the Google Guarantee.
Over the past few years the search results have been monetized with ads throughout the search results page. Google Guaranteed/Screened businesses are essentially local service ads, that appear at the top of the search results.
These results can be expanded into a dedicated search function for specific service-related searches by zip code. So for example if you searched HVAC services, you'd get a few Google Guaranteed ads up at the top of the page. If you view more, you'll see a dedicated search function where you can select "Install AC", "HVAC Maintenance", etc.
Service-focused businesses like HVAC companies, plumbers, and more can certainly benefit from this. Who wouldn't want to be at the top of a search results with your high review rating and Google's seal of approval prominently displayed?
That being said, Google doesn't make it as easy for businesses to be placed here. These ads aren't as simple as a typical Google ad, you'll have to jump through some hoops to get going. This post was written to help make that process easier.
What does the Google Guarantee cover?
If your customer is dissatisfied with work quality, we'll cover claims up to the job invoice amount, with a lifetime cap for coverage.
Service must be booked through Local Services. Add-on or future projects, damages to property, dissatisfaction with price or provider responsiveness, and cancellations aren't covered.
Claims must be submitted within 30 days of the initial service completion date.
In the US the maximum coverage is $2000 (appears to only be an option in US and Canada-Canada is 2000 CAD) . It essentially ensures that customers will get their money back if they're dissatisfied with service.
What business types can benefit from the Google Guarantee
As I mentioned above, local businesses in the service industry would likely benefit the most from the Google Guarantee. Businesses that require a level of trust, and are likely being compared among other competitors.
Going back to the initial example of HVAC—this person may be coming into your home. Most folks look for a referral, quality reviews, or some kind of indicator that they are trust worthy. Of course cost also comes into play, but outside of that—Google's guarantee can deliver confidence and showcase reviews with ease.
Here's a list of examples the Google has in their sign up drop down:
Appliance Repair Service
Auto Service Technician
Carpet Cleaner
Electrician
Event Planner
Garage Door Pro
HVAC Pro
House Cleaner
Junk Removal Provider
Lawn Care Provider
Locksmith
Mover
Pest Control Technician
Pet Care Provider
Pet Groomer
Photographer
Plumber
Roofer
Tree Service Provider
Tutor
Water Damage Service Provider
Window Cleaner
Window Service Provider
Google Also lists "Other"
Outside of these examples, if you're not seeing Google Guarantees in search results relevant to your business, it could be an opportunity to be the only business up there at the top. You can just select other!
Steps to get verified and setup Local Service Ads
Verify some information about your business, and that you have insurance and meet local license requirements—which also verifies eligibility. It is possible that local service ads aren't available yet in your neck of the woods, so in that case you can sign up to be notified when they are.
Then you continue through the steps to build a profile and from there an advertisement.
Other things to be prepared for:
Uploading a headshot
Background checks on your company and each employee
Setting budget ($450 minimum per week, based on leads) and billing information
You should be generating as many good reviews as you can, and responding to any negative reviews
Costs: There isn't a cost for the program, but local service ads have you pay per lead. So you'll be paying Google for leads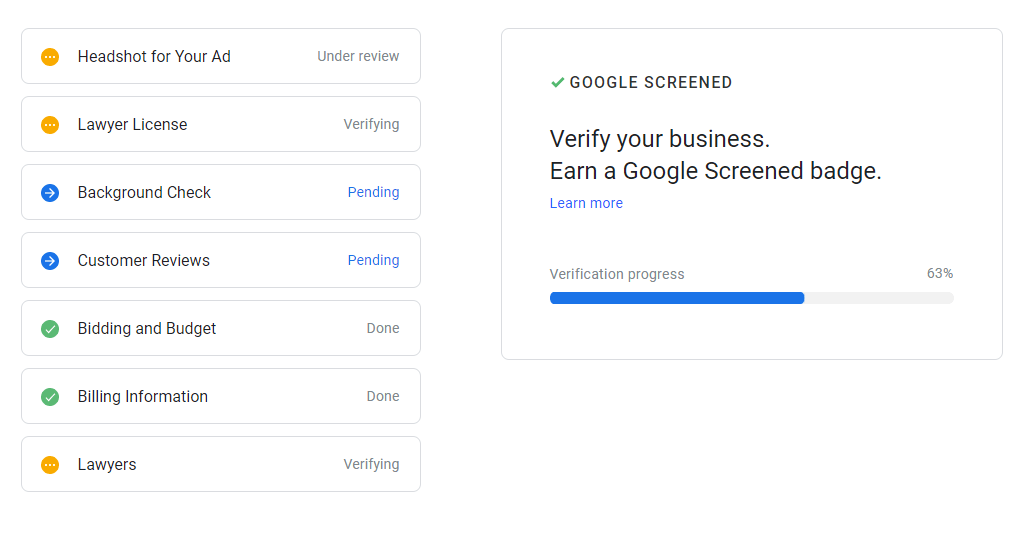 We can help you become Google Guaranteed or Google Screened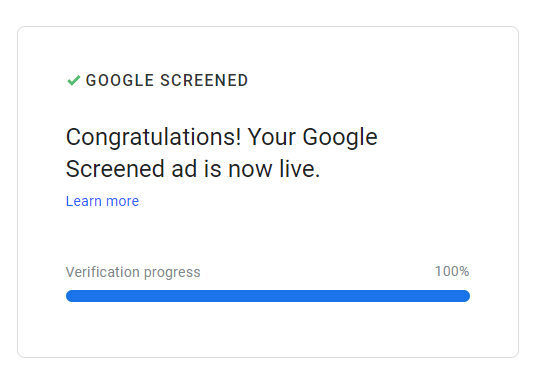 This is a lot of work, but work that can end up driving quality leads to your business.
How You'll See Leads and Measure ROI
The platform is very straightforward. You'll see active leads and can click to each one to hear the call recording. From there, you can fill in basic information about the prospect, and mark it as a booked customer, or archive the lead.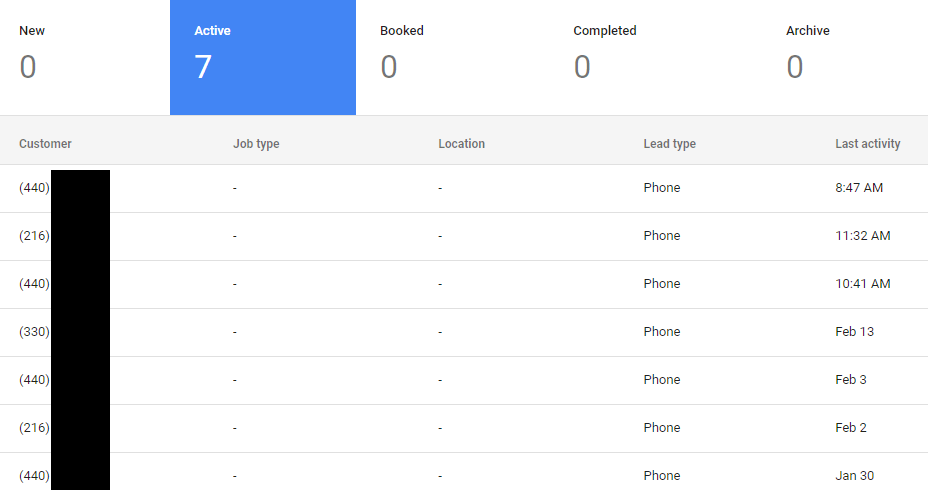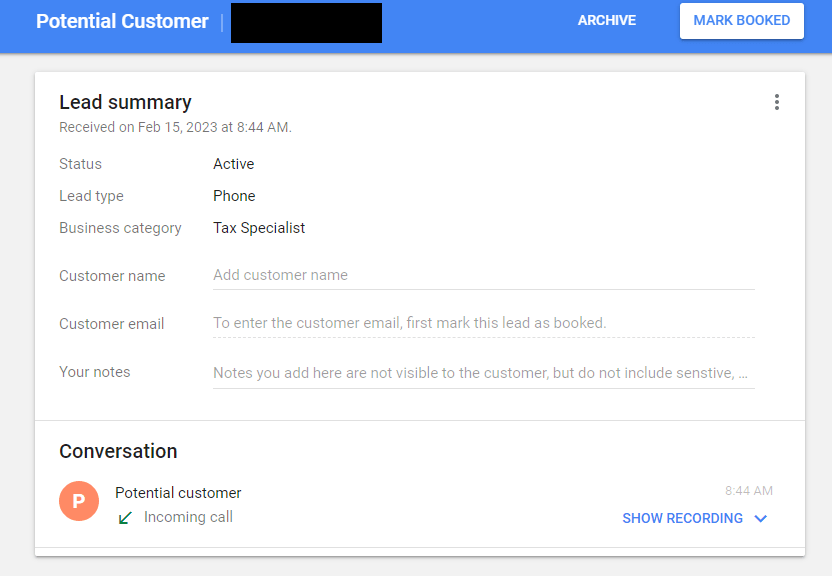 We can take it off of your plate! We'd love to discuss the Google Guarantee with you, but more importantly, a holistic digital strategy.
For example: If you become Google Guaranteed (and/or run PPC campaigns) and also work on Local SEO, you could occupy much more real estate in the search results, and increase the likelihood of a searcher choosing you over a competitor.
We love discussing digital marketing strategy and helping businesses grow presence in the search results, and more importantly grow their business as a whole.
Give us a call or fill out our short form to get the ball rolling.
""