Reviews and Testimonials
Take a look at what our clients have to say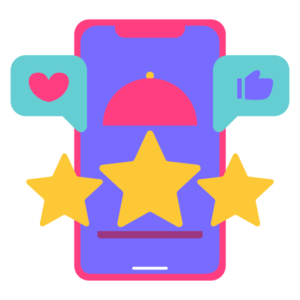 Obtain Better Reviews for Your Company!
Great reviews are critical to the success of your company. webFEAT can help you obtain more reviews and eliminate bad reviews
Learn More
"Thank you so much for all you've done to make this a reality. We are excited to see where it goes from here given the support of our non-profit community. Our chamber of commerce is proud to have you involved with our organization and look forward to many experiences that lend to collaboration." -Dave Moravec, President of the Colerain Chamber.
"The webFEAT guys are incredible to work with. Very responsive and sensitive to web marketing / SEO needs for our particular industry and market. It's a huge relief to have someone with the expertise and capacity to grow handling our Google Adwords / PPC campaigns. Ray, Justin, and the rest of the crew in Cincinnati are always willing to listen, understand, and put together a plan to achieve our company's business goals!" -Ben S.
"We had a total of 19 inquiry's for August. 14 were internet searches. That's the highest so far this year for internet searches." -Steve Z.
"Words cannot truly express how amazing our new website looks, interacts, and provides easy access to information for our residents, employees, commissioners and the community! The webFEAT Complete team were able to accomplish everything we needed plus features we didn't know we needed! There were so many last minute updates, decisions, and additions that our agency requested and webFEAT Complete remained courteous, understanding, and accommodating to us! Our previous website was so outdated, confusing, and uninspiring! The new website is so user-friendly, fun to navigate, and uplifting! We even received a customized instructional video and personal training to make easy modifications to our site! I highly recommend webFEAT Complete! You won't find a better complete digital agency out there!" -Allura E.


""