We Are
Website Services Experts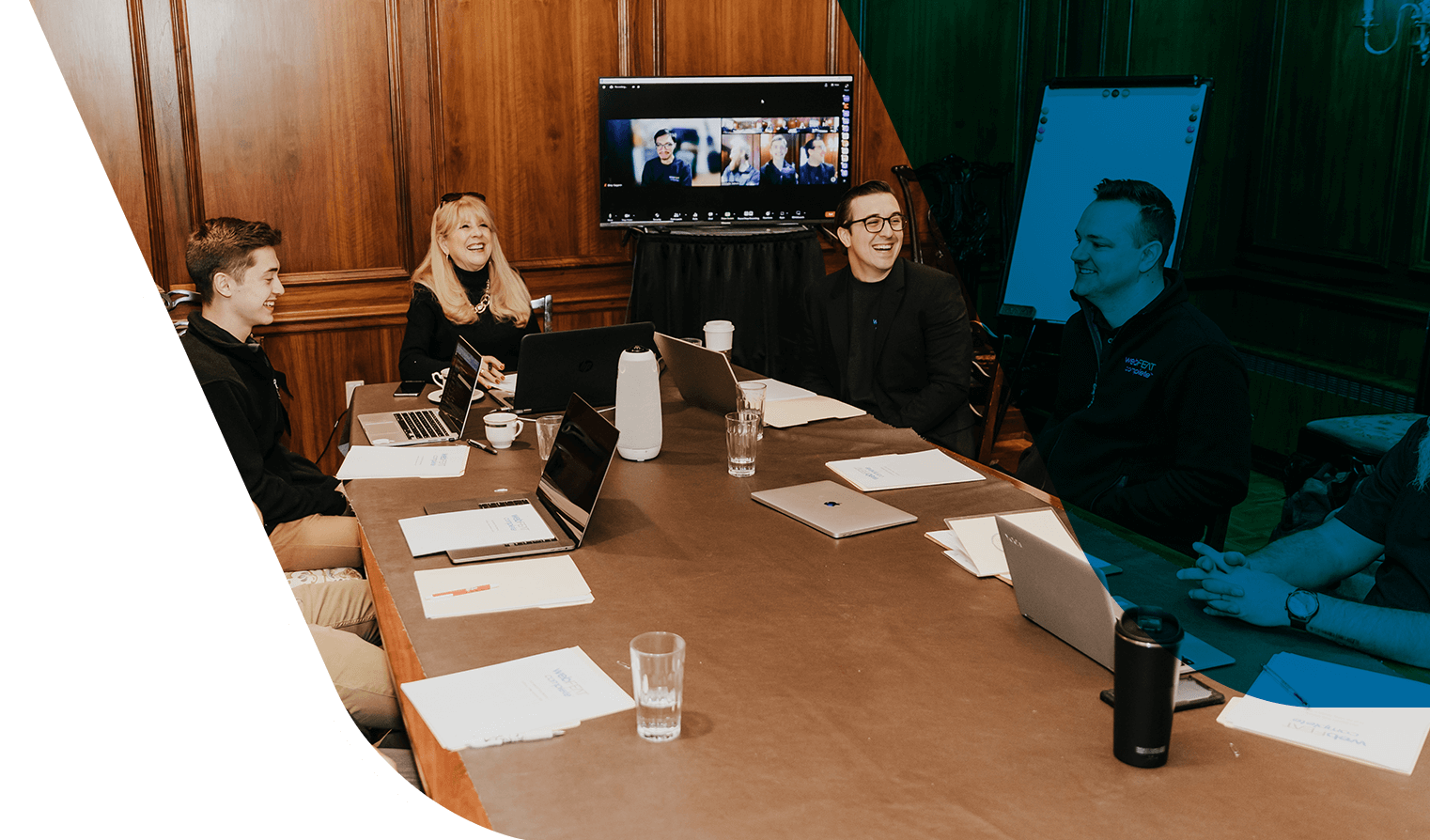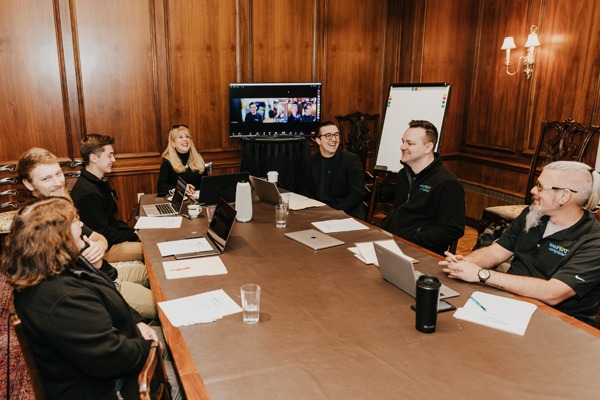 Our Experience = Your Success
At webFEAT Complete, we pride ourselves in being your go-to experts for everything digital marketing. From SEO to website design, social media, email marketing, hosting and everything in between. Our team has over 24 years of experience helping clients just like you achieve success online.
Our expert team of analysts will outline a custom digital strategy, tailored to your needs and goals. This plan will ensure maximum ROI for your business by improving your positioning in search engine result s, as well as establishing your company as a thought leader in your industry.
The "Complete" List of Services
Website Services & Maintenance
WEBSITE DESIGN AND REDESIGN
Let webFEAT Complete's 24-years of design experience assist with your new website design or redesign. A website overhaul will change elements such as code, content, structure and visuals of your website. The goal of a new design or redesign is to gain the attention of prospects and serve the needs of your clients. Once done, the site will boost revenue, lower bounce rates and improve the user's experience. A new site should meet your marketing goals, protect currently optimized pages, out pace your competitors and capitalize on currently high-ranking pages.
LANDING PAGE WEBSITES
A landing page is a standalone webpage, created specifically for a marketing or advertising campaign. It has a single focus-CTA (Call to Action). Your MAIN website's goal is to introduce visitors to your brand. The goal of a landing page is to accomplish one of the following:
1. Generate leads by capturing user data
2. Provide a discount or enticement to get users to make an immediate purchase
3. Provide heavy content to entice users to learn more and take the next step.
4. Provide detailed information about a product or service
Traffic to landing pages is often generated through a PPC campaign, social media marketing, email marketing
campaigns and content marketing from other sources.
To learn more about landing page (or microsites) visit our blog.
https://www.webfeatcomplete.com/leveraging-microsites/
https://www.webfeatcomplete.com/5-tips-for-an-effective-landing-page/
Ecommerce Development
webFEAT has been developing custom Ecommerce sites since 1999-that's over 24 years of ecommerce experience. Currently all ecommerce sites are created in WooCommerce or Shopify to give our customers the functionality they desire, while staying within the budget Click here to get started. This handy form will help you consider all of the options that are available for your new or redesigned Ecommerce website.
WEBSITE ALTERATIONS
webFEAT often provides website alterations at an hourly rate. If you feel that you need routine updates, then it is best to consider the webFEAT Essentials Maintenance Plan.
THE ESSENTIALS SITE MAINTENANCE PLAN
Save time! Save Money! Let the webFEAT team handle all of your website content and design changes. No surprise invoices.
As a webFEAT Complete ESSENTIALS plan member, you will receive priority service for your requested design and content changes. Excellent and proactive communication is our specialty and you can expect this for all of your work. Read More about this cost saving plan.
Search Engine Optimization
"THE COMPLETE PLAN"
This is our most popular plan because it is the most likely to provide long term, meaningful results. It includes ongoing organic optimization, as well as site design and furnished content changes. The "Essentials Plan" is included in the "Complete Plan".
Because your monthly rate includes these changes, you won't have to worry about extra invoices for site adjustments. Plus, as a Complete client, your requests are given priority in our production queue, so you'll receive premium service and quick response times.
Our SEO analysts will regularly review and assess your website. They will make changes and recommendations to increase your rankings based on proven methods, accrued data, and current trends, including the most recent core algorithm updates from Google. The SEO team then works with the Production team to implement these recommendations.
Our organic SEO strategies focus on research and analysis of search phrases. We learn the specifics of who your target audience is, and what they're searching for. We're then able to fill in the gaps on your website using keywords, accurate metadata, and other methods of increasing your domain authority. This way, when a potential customer searches for something, they're more likely to find you.
From there, we improve the fundamentals of your website (meta information, heading structure, performance, etc.), move into more advanced work like link acquisition, outreach, user experience (UX) work, and more.
You'll be able to see real data reflecting the benefits of the work we're doing with our included comprehensive quarterly and annual reporting. This is a twelve-month plan with a 60-day written cancelation after the 12-month period.
CONTENT MARKETING
Not only does your site content represent your business in writing, it also affects how Google ranks you. Making sure your content is updated and accurate is the best compliment to organic SEO efforts. Content is a critically important factor in ranking improvements. Favor is given to site content that is consistently updated and drives user engagement. People often do a Google search when they have a question or a problem. Our goal is for your content to provide the answer or solution.
We get to know your business so that we can write content that sounds like you. Once your company's "voice" is established, we look at the data compiled by the SEO team to understand more about your target market, and who will be reading your site.
We will improve and reoptimize current site content to ensure that every sentence on every page is working for you. Often, this means adding keywords, expanding content so that the page it's on becomes indexable, or updating old information to be more current so that Google knows your site is providing fresh, accurate information.
BLOG ARTICLE CREATION
Blogs are a great way to address specific search queries made by your target audience, as well as frequent questions, problems, or concerns your potential customers might have. They assist customers in the research phase and help to earn their trust. A well-maintained blog also establishes you as a thought leader in your industry. We recommend blogging as a tool that will help you get the most out of your content strategy.
Google will also love your blog. New posts are indexed as fresh, informative pages that add to your site's domain authority, which helps increase visibility and earns you more traffic. We also refurbish and update old blogs, as they might still contain relevant information. When good information is routinely updated, on your site, Google will rank you higher.
Our approach to blogging is unique to every client. We can research and write blogs for you, or we can provide editorial services for blogs you write to make sure they're working together with your larger content strategy.
SOCIAL MEDIA POST MANAGEMENT
Having social media is just as essential as having a website. Your potential customers are already active on social media, so you should be, too. It is a tangible way for your business to establish a network and create conversation around your products and services. Social media management is a great way to extend your reach and establish your brand. (This service does not include posting but does include ad creation and strategic planning.)
We'll develop a great representation of your business, build your following, and connect with your target audience. Our social media management services include researching, writing, designing, and scheduling your social media posts across all of your relevant platforms. We can also tailor specific posts to specific channels. Your posts will be targeted to encourage engagement with the specific demographic you're trying to reach.
Social media shines when used in tandem with our SEO services. It serves as a "power up" to SEO by establishing a robust, active digital presence that drives traffic to your website.
SOCIAL MEDIA ADS MANAGEMENT
Facebook, Instagram, and LinkedIn ads are great for making a huge impact at a low cost. They're affordable, customizable, and extremely targeted. Your ads will only appear to relevant users, so you're not wasting money on blanket advertising.
Our experienced social media professionals will research, write, design, and launch your ad campaigns. We ensure that your ads are displayed the ideal demographics, and consistently monitor the results of your campaign. Real time adjustments can be made as needed, and data can be compiled from campaigns that influence the direction of future campaigns, so that your overall ROI continues to increase. Additionally, social media ads have a retargeting feature. We can track who has visited your website, and retarget them by displaying an ad to them on social media at a later
time. NOTE: Our monthly management fee does NOT include click costs.
LINKEDIN PROFILE MANAGEMENT
LinkedIn is the most widely used professional network available today. It is an excellent platform both to network, find job applicants and potential new hires for your business. The webFEAT expert LinkedIn writers will work with you to create a unique and professional profile that will impress you network, build your brand and help you meet your sales and marketing goals.
Flexible, effective & targeted Yelp Ad campaigns
Research shows that establishing a solid Yelp presence leads to a revenue boost of 5-10%. With Yelp Ads you are able to target, attract and close customers who are already looking to spend money on a product or service.

When people visit Yelp, they're LOOKING to spend money — they just want to make sure their decision is backed up by peer reviews. Our job is to get you in front of those potential customers.
Contrary to popular opinion, Yelp Ads are extremely affordable. By working with us we are able to finely target, optimize and set ad spend / schedule to maximize your ROI. This also bypasses the need to work with a Yelp account representative who may or may not be responsive. By working with us you can cut out the middleman and see results faster.
Our advertising experience has supplied us with a wealth of knowledge and historical date that allows us to minimize startup time and maximize results early on. No matter the industry, we can target YOUR ideal customers and grow your digital sales by having the customers come to you!
YOUTUBE VIDEO AD PROMOTIONS
YouTube has over two billion active users and is the world's largest video platform. A picture is worth a thousand words! webFEAT social media experts will manage your YouTube ad promotions by uploading your supplied videos, selecting the proper demographics and managing your YouTube budget. YouTube users are two times more likely to buy something they saw on YouTube and four times more likely to us YouTube versus other platforms to find out about a brand, product or service.
Reputation management handles your company's online reviews. It is important to be aware of all user posts and to respond appropriately. It is also beneficial to request user reviews, ratings, and testimonials from happy customers.
We keep a close eye on your Google, Facebook, and Yelp reviews. In the event of a low or negative review, we will bring it to your attention immediately so it can be addressed. In some cases, but not all, we are able to remove or hide negative reviews.
Whether they're positive or negative, we can respond to reviews on your behalf, if you wish. When users see that a company has responded to a review, it shows that the company is engaged and actively listening to customer feedback. We can also add a feature to your website that will display positive reviews from different channels. Additionally, if a user leaves a positive review on one channel, we can reach out to them and ask for them to leave their review elsewhere as well.
Paid Ad Service Management
GOOGLE AND BING ADS MANAGEMENT
We find that Google Ads implementation often results in an instant boost in visits to your site. Google Ads allow you to get to the top of Google rankings, with a "cost per click," or CPC, pricing structure. Without professional management, it is possible to waste a lot of marketing dollars on non-relevant clicks and site traffic. Our analysts are Google Ads certified and know how to generate relevant traffic that will build your sales, without wasting your marketing budget.
We monitor and manage your Google Ads account (campaigns, ad groups, etc.). We're able to evaluate and improve current accounts or start from scratch and build a Google Ads account for you. Together, we'll discuss a budget. Google will bill click costs to you, and you will never go over our specified budget. Our goal is to show you a return on your investment, enable you to increase ad budget, and to see an increase in revenue or exposure. We setup conversion tracking on calls, form completions, brochure downloads, registers, newsletter subscribes, transactions/ecommerce revenue, and more, to show you exactly how the Ads account is contributing to your company's online success. NOTE: Our monthly management fee does NOT include click costs.
GOOGLE DISPLAY NETWORK ADVERTISING
The Google Display network serves visually engaging ads to help you reach your target customers and prospects as they browse on other websites, apps and Google-owned properties like YouTube and Gmail. Our experienced team will manage your display campaigns with a focus on driving sales, leads and overall website traffic or simply to build awareness and consideration. Our experienced staff will utilize optimized targeting and smart business to help your campaign dollars stretch as far as possible.
Google Shopping Ads
Google shopping ads are one type of ad that can be created from your product data. In contrast to a text ad, which displays text only, Shopping ads show users a photo of your product, plus a title, price, store name, and more.
Google shopping ads tend to generate more qualified leads and powerful reporting and competitive data. Your costs will include our management of the Google Shopping Campaign. The Google "clicks" will be billed directly to your credit card.
Here is an example of Google Shopping ads for a user's search for "King Size Bed"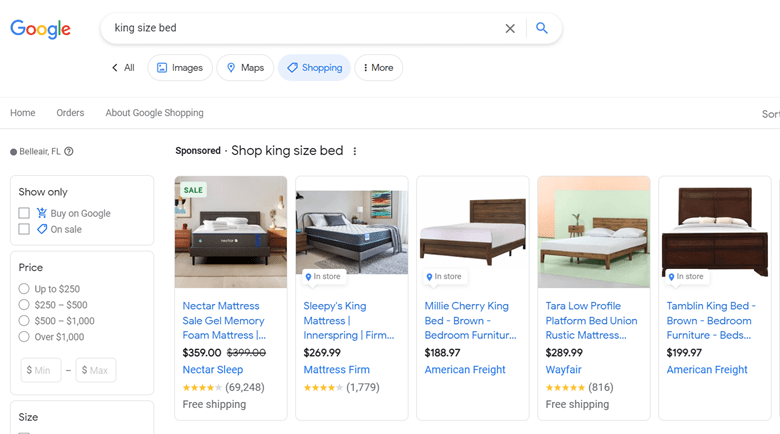 GOOGLE EMPLOYMENT MARKETING
Having trouble hiring? You're not alone! Our customers have communicated their hiring struggles to us, and we've responded with a solution. We can get a job posted to your website with a resume uploader or online application, add it to google jobs, run ads, setup a basic Indeed account, and more. We will also post to your existing Facebook job boards and to LinkedIn (click costs will be incurred).
We want you to land that next great employee! And for a double effort, add social media ad management to get an even better response!
CLICKCEASE
24/7 automatic ad fraud and click fraud protection will make sure you aren't wasting your budget on impressions and clicks from people and bots that want to harm your business. We highly recommend this service but it is only beneficial if ad spend is high enough to warrant click prevention.
TIDIO CHATBOTS & LIVE CHAT
Tidio combines live chat and chatbots to help you provide immediate customer service and generate move sales. Select the plan that works best for you. webFEAT Complete will install the software and if desired, we will setup the first chatbot series. https://www.tidio.com/pricing/ (Pay directly and send access to webFEAT Complete.)
EMAIL & NEWSLETTER MARKETING
Email marketing is still one of the best ways to reach your customers directly. You're able to establish a presence, right in a potential customer's inbox. This tried-and-true marketing method consistently yields a high ROI and great conversion rates due to its ability to reach a high volume of relevant users.
Our team will write engaging, conversion-focused content and organize it in a custom designed, eye-catching email template. We also provide consultations on how to grow your email list and provide an accurate analysis of results to ensure the success of future campaigns. We use the newsletter platform of your choice (we recommend MailChimp or Constant Contact)
PRESS RELEASES
Press releases are an important tool allowing you to communicate your company's message and news with the public, while also improving your SEO efforts, Google Ranking value, and online reputation.
Our team will work with you to create press releases that reach your target audience, capture the attention of the media, and effectively convey your company's message. We handle the entire process – from creation to distribution, you can be assured that your press release is in good hands.
GOOGLE ANALYTICS CONVERSION TO GA4
Google Analytics is the software installed on your website that tracks all your website's visitor activity. The data in your GA account is priceless. It allows us to see trends in visitor activity, conversions of site visits and much more.Google recently announced that they're discontinuing Universal Analytics in July, 2023. We don't want you to lose all your historical data, so let's get this conversion done soon.
GOOGLE LOCAL
Google Local (AKA Google Places) is provided by Google and it allows companies to be present in a Google maps search. The listing is typically managed within the Google Places Business Center. Great Google listings provide the ability for the user to go directly to your website, schedule a reservation and click to call Proximity to the searcher is inferred in the search.

GOOGLE GUARANTEED (LOCAL SERVICE ADS)
Google Screened Ad
There are two types of Google certifications that are currently available to either home or professional service businesses. Once the application process is complete, Google will determine which is best for your business. Having either of these "certifications", will increase your visibility in search engine results. When customers see the badge next to your client's listing, they are more likely to click on it. It may seem small, but that extra little badge or checkmark has a dramatic impact on results. This helps draw your listing to the top of the Google Local Services Ads.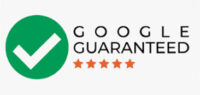 Google Guaranteed is a certification program created to increase customer confidence in local home service businesses. Google Guaranteed businesses get a Google Guaranteed Badge that will appear next to your Google ads. Having a Google Guaranteed Badge, offers consumer protection if something goes wrong with their service. Google Guaranteed ads are insured up to a lifetime cap and individual instance of $2000. The application process includes certifying your businesses' local licenses and insurance requirements and a background check. If you pass the screening processes, you will receive the Google Guaranteed badge. The eligible industries vary from region to region. Cost for Google Guaranteed is $50/per month billed directly to Google.
In specific business categories and locations, Local Services Ads require background checks for the business, the business owner, and their field worker roster (employees, contractors, including subcontractors, or other workers who provide services in customers' homes, workplaces, or any other properties).
The background check for business owners and their field worker rosters involves identity and criminal history checks, like cross-checks against national sex offender, terrorist, or sanctions registries in the US. At the company-level, the process includes civil litigation history, like judgments and liens from federal and state courts in the US. The background check process doesn't involve a credit check or a credit pull.
Google Screen ads has a free Google screening process. This is typically available for professional services The green check mark will appear next to your Google ads, which will increase consumer confidence. The Google Screen certification does not include consumer insurance should a project go badly.
Reputation Management
Bad reviews? No reviews? Just want more reviews? webFEAT Complete has expertise in repairing or enhancing your online reputation. Bad Google, Bing, or Yelp reviews will decrease your ability to obtain new customers. 76% of all online searchers check reviews and state that the review scores influence their decision to purchase products or services.
Website Hosting & Security
WEBSITE HOSTING- WP3 PLAN
The WP3 (WordPress Protection Plan) is an insurance plan for your website. WordPress websites require frequent updates to the WordPress core, security, theme and plugins. These checks and updates must be done routinely in order to keep your site safe and secure. Our Guarantee: If the site files are compromised, webFEAT will repair the site files at no cost to you. WP3 sites are monitored 24/7 for any type of site outages that could occur, particularly due to plugin updates, etc. To learn more click here to watch our WP3 video.
EMAIL HOSTING
Our email hosting capabilities allow you sophisticated mail filtering and an easy to navigate interface, making managing your email cohesive and efficient. And if your website is hosted with webFEAT, your email services are usually free.
HACKING AND SITE REPAIR
Websites are made up of many individual parts that must all work well with each other or the site can "crash" and you could be missing out on prospective new customers. When your site is in trouble, webFEAT is just a phone call way. Let our technology experts troubleshoot your site's issues and repair at an hourly rate.