As digital marketers, part of our job is to understand the how's and why's behind all of the digital marketing strategies and opportunities available to us. We constantly seek to learn how various platforms work so that we can optimize our approach to best achieve success through these channels. One of the platforms that are ever-changing, and therefore often difficult to understand without a little research, is social media. Specifically: Instagram. 
Instagram officially launched in 2010 and, over the years, has seen many updates and changes. Though Instagram does not make the inner-workings of its algorithm public knowledge and has explained that the Instagram algorithm is constantly changing, we will update this post as changes are made and reasoning is made available.
2020 Instagram Algorithm Updates
August 2020 Instagram Update: New Reels Feature
Instagram launches Reels to stay competitive in the social media sphere
In order to compete with other social media platforms, Instagram launched its new Reels feature. These are short, 15-second piece-mealed videos that are a lot like the content posted to the app Tik Tok. You can film 15 seconds straight or piece clips together and overlay sounds/music. Reels are a great way to share high quality, yet still informal content and boost engagement in your feed. 
Reels are created through the same menu that you would create a story.
At the bottom of the camera window, you can click on REELS and then put your video together: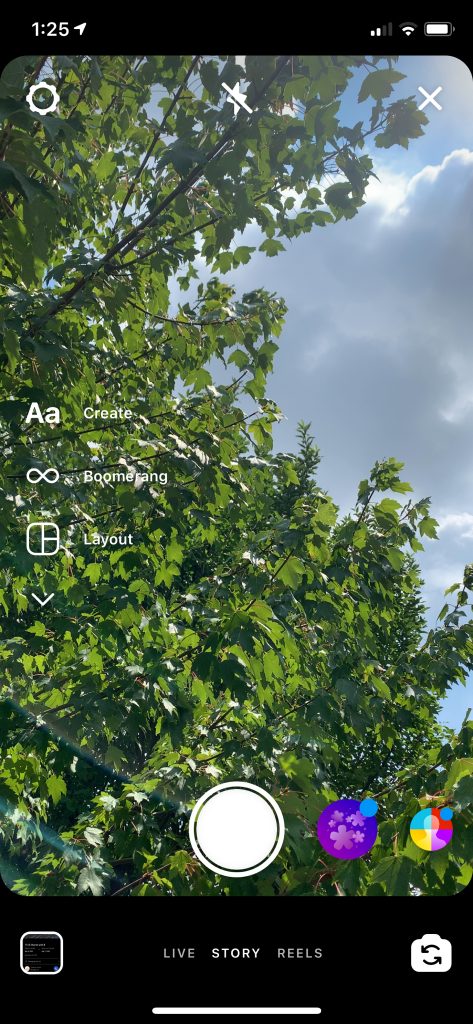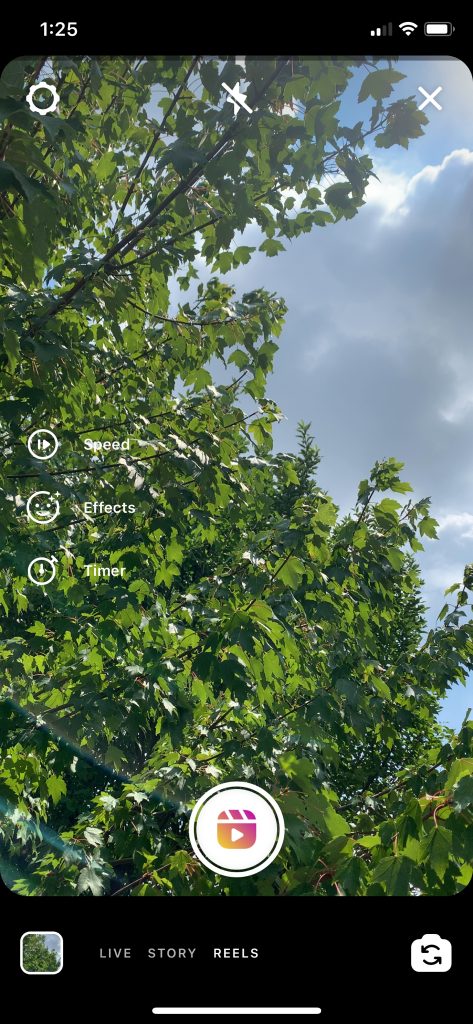 It is still unclear how the algorithm will adjust to factor in Reels engagement, but as with any social platform, Instagram seems to favor when you use their features. Your Reels will show up in your follower's feeds, on your grid, and be discoverable in the explore panel. Instagram has also included the ability for your reel to be featured, which will make it more likely to show up in explore. They have explained that this is their way of sharing valuable, helpful, and engaging content with other Instagram users.
January 2020 Algorithm Updates
Instagram responds to typical myths and misconceptions about its algorithm
Instagram took to their stories in January of 2020 to debunk some of the myths surrounding their current algorithm. Some key takeaways from the information they provided are:
Posts and content that you interact with are what are most likely to be shown in your feed. It doesn't matter if the account is a verified business/influencer or your best friend from 2nd grade. If you interact with the content, that is what is most likely to be shown at the top of your feed. 

It is not built into the algorithm to favor one type of content over another (for example, photos over videos). What you see in your feed is customized for you based on your interaction habits.

The algorithm is built to pick up on authenticity, and overtime is able to pick out inauthentic engagement (spam followers, "follow pods", etc.)
How Instagram Ranks Posts
When Instagram launched in 2010, posts in user's feeds were ranked chronologically. The most recent posts showed up first, and as you scrolled through the feed, you found older posts. In 2016, Instagram changed to a model that showed posts a little differently. Currently, Instagram posts are ranked based on 6 key factors:
1.) Interest
Based on your past behavior and interactions with posts, Instagram is able to predict what they think you will be most interested in, and most likely to interact with again.
2.) Time
The recency of the post being shared is factored in- it's just no longer strictly chronological. 
3.) Relationship
The people and accounts that you interact with the most are the ones who are most likely to show up first in your feed.
4.) Frequency
Frequency is in reference to how often you use Instagram, as the algorithm is constantly adapting to show you content that you haven't' already seen. 
5.) Following
Instagram bases what you see on who you follow. If you follow more users, the algorithm has more content to pick from, so you may see less from specific people.
6.) Usage
Usage references how long you spend on the app each time you open it. If you open it for short amounts of time, you will see the best posts it figures each time you open it, making it sort of a highlight reel for you. If you spend longer amounts of time in the app, it will show you more posts in a more chronological order. 
Basically for Instagram, time, and consistency are key. They want to see that you are using their platform to the fullest capacity and actively engaging with people through it. If you're interested in learning more about how we can help you leverage Instagram to achieve success, reach out to our team! We would love to talk with you, give you a free audit of your existing social media, and set up a plan to successfully build out your platforms and grow your reach!