Would you rather listen to a podcast about this? Check it out!
More and more businesses are relying on the internet to sell their products and services. Up until now your only legitimate outlet to sell online has been through your business or personal website. But there are some cons to this method obviously, with one being the customer's ability to find you through a pretty massive library of websites that are online today. But what if you were able to not only sell your products and services, but also market, promote, share and process payments all through your social media pages that your current followers are already invested in? AND be able to do it automatically through a single dashboard. That's the idea behind Facebook's new Facebook Shop feature.
The social media giants' newest frontier has the goal in mind of helping you seamlessly and effortlessly set up 'shop' on your social media accounts so that customers may purchase directly from you all while keeping your inventory synced and up to date across all platforms.
What is Facebook Shops?
At its core, Facebook Shops is essentially an E-commerce platform built and baked directly into all of Facebook's properties. It's developed, designed and integrated directly by Facebook so a huge advantage is that you, as a business owner, don't have to worry about the upkeep, costs, and issues that arise with traditional E-commerce websites because it's all handled by Facebook engineers, much like Amazon (with a ton of key differences as you will see).
Facebook Shops is also free and easy to customize the look and feel of your own storefront so you're able to match your branding and virtual store to your liking. You are also able to select products to feature with videos, images, etc. And according to Facebook this means "any seller, no matter their size or budget, can bring their business online and connect with customers wherever and whenever it's convenient for them" which is very exciting for businesses with less team members or smaller budgets who want to sell online.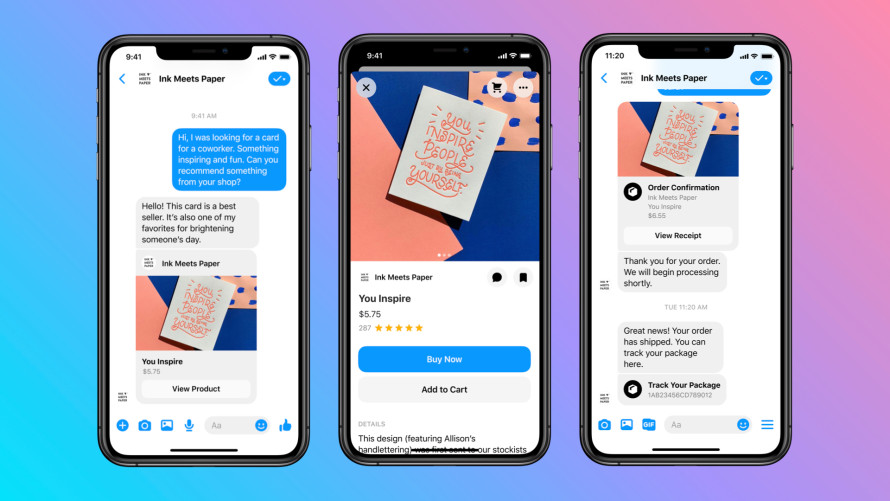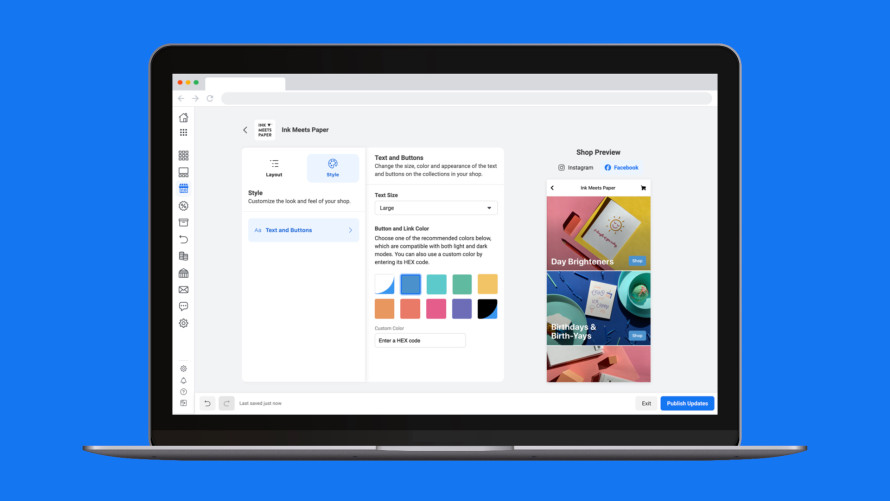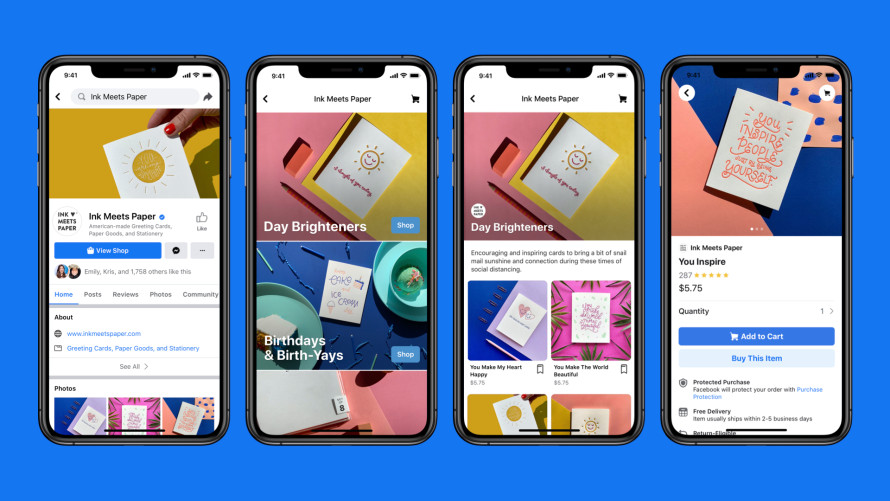 A businesses "Store" is housed on their respective Facebook and Instagram pages but they're also discoverable through Stories, Ads, Search, etc. which makes having a Facebook Shop set up all the more important. This is because by setting up your shop you are integrated into Facebook's recommendation AI which suggests stores and pages to users, thus giving you a free form of advertising across Facebook and Instagram.
Another advantage to having a store integrated into your social media properties is the ability for a user to find your store using their preferred social channel. For example, if you primarily focus your social efforts on Facebook but a user only uses Instagram you will still be able to reach that user because of Facebook Shops. Alternatively, you will eventually be able to send a message through WhatsApp, Messenger, Facebook and IG Direct cross-platform for shipping updates, customer service, product inquires and more all without the user ever having to leave the current app that they are in — a major convenience perk.
While the initial launch of Facebook Shops is starting with Facebook and Instagram, new features are expected in the coming months with updates such as Live Shopping, WhatsApp Shopping and other features to allow you to better promote your business.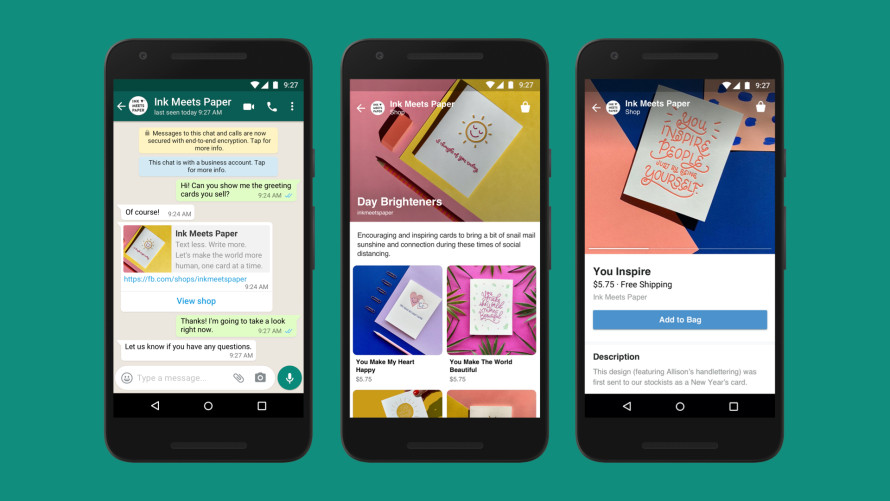 Instagram Shop: What to know
While having a virtual storefront on Instagram has been available for a while now, Instagram Shop is something completely more advanced and powerful which is exciting on its own account. Soon, you will notice a brand new tab on your Instagram app called 'Instagram Shop". This new tab will serve as a hub for every business who has a Instagram Shop set up. In this tab you will be able to browse shops by category, brand, and other filters. It will also serve up recommendations of products based on your Instagram activity with the goal of helping customers discover new and fresh brands to follow and potentially purchase from. For example, if you're in the process of remodeling your home and have been activity engaging with home improvement accounts you may see IG Shops curate some profiles selling home improvement related products. This added discoverability helps level the playing field between large brands that can advertise and smaller ones that can't afford it.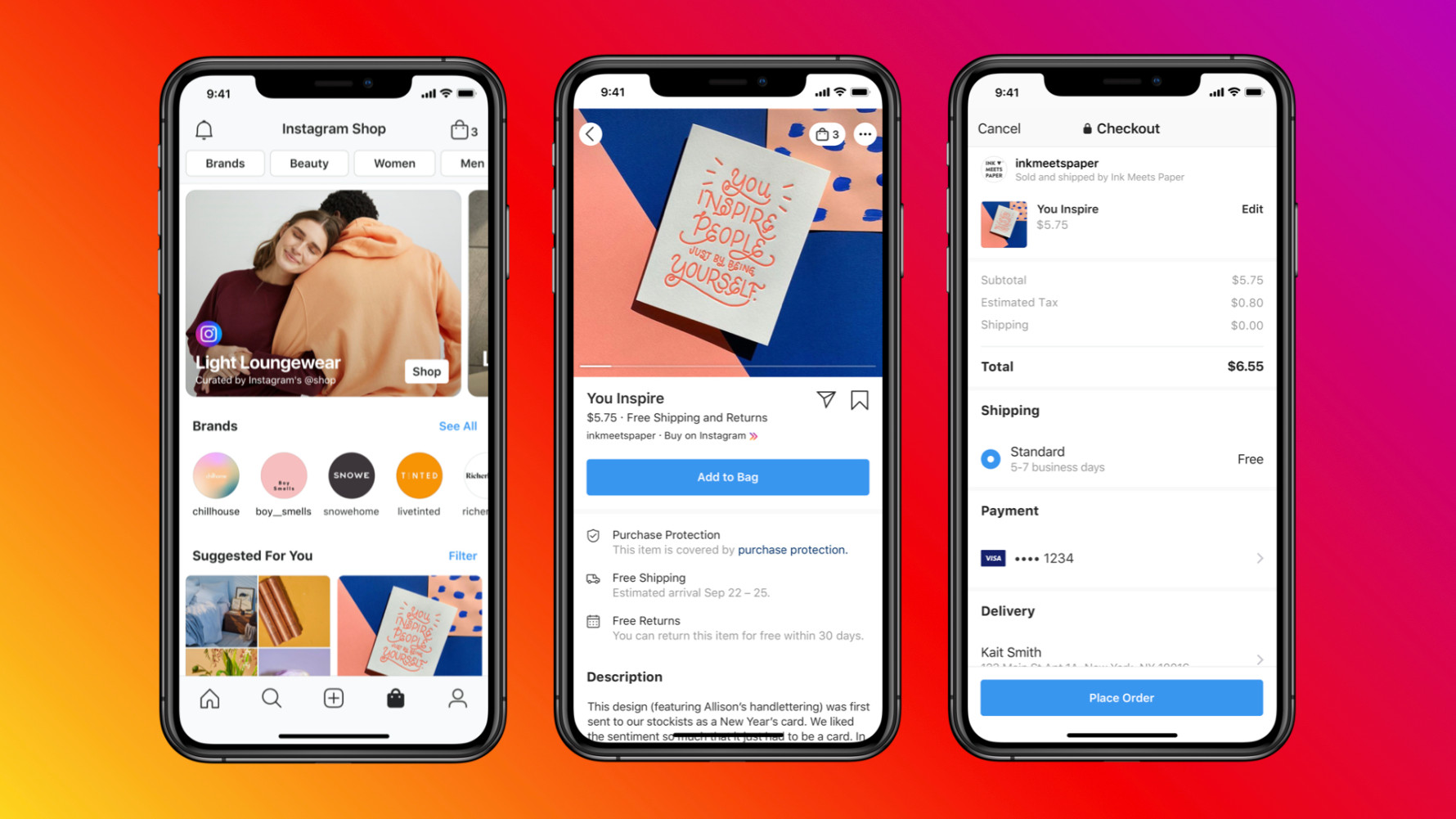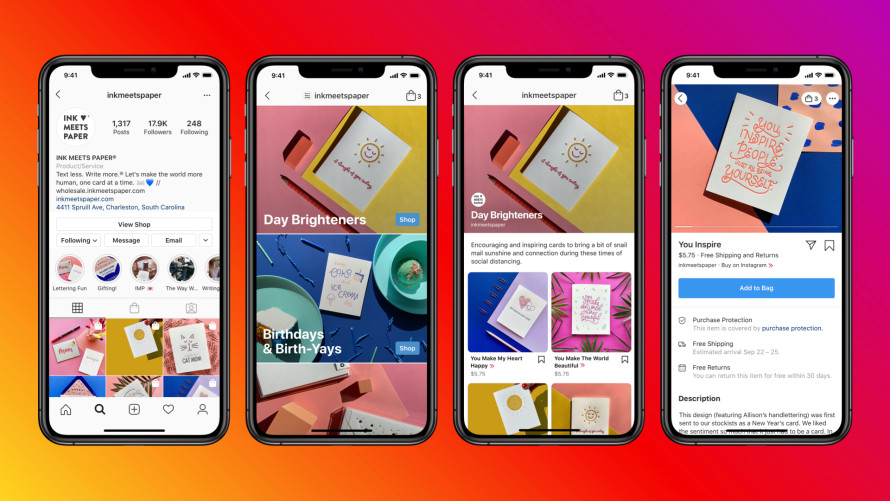 Live Video Shopping
Live video has been one of Facebook's biggest feature focuses for years now so it's no surprise that they're beefing it up even further with the launch of Facebook Shops. For business owners everywhere, using Live Video has long been a fantastic way to promote your products to a wide audience. One of the issues however is that when a user is viewing your video and already interested in the product, it's counter-intuitive and restrictive to then expect them to not only leave Facebook, but to also now look up your website, find that product in your stock, enter their payment info, shipping info and then purchase it. With Live Video Shopping a company will have the ability to tag products directly in Live and regular Videos so a user has the ability to immediately click on the product and purchase it using all of their saved info that's already in their Facebook, Instagram or other Facebook owned accounts. Seamless and quick is the goal and it will really start to show its full power once fully integrated during this year.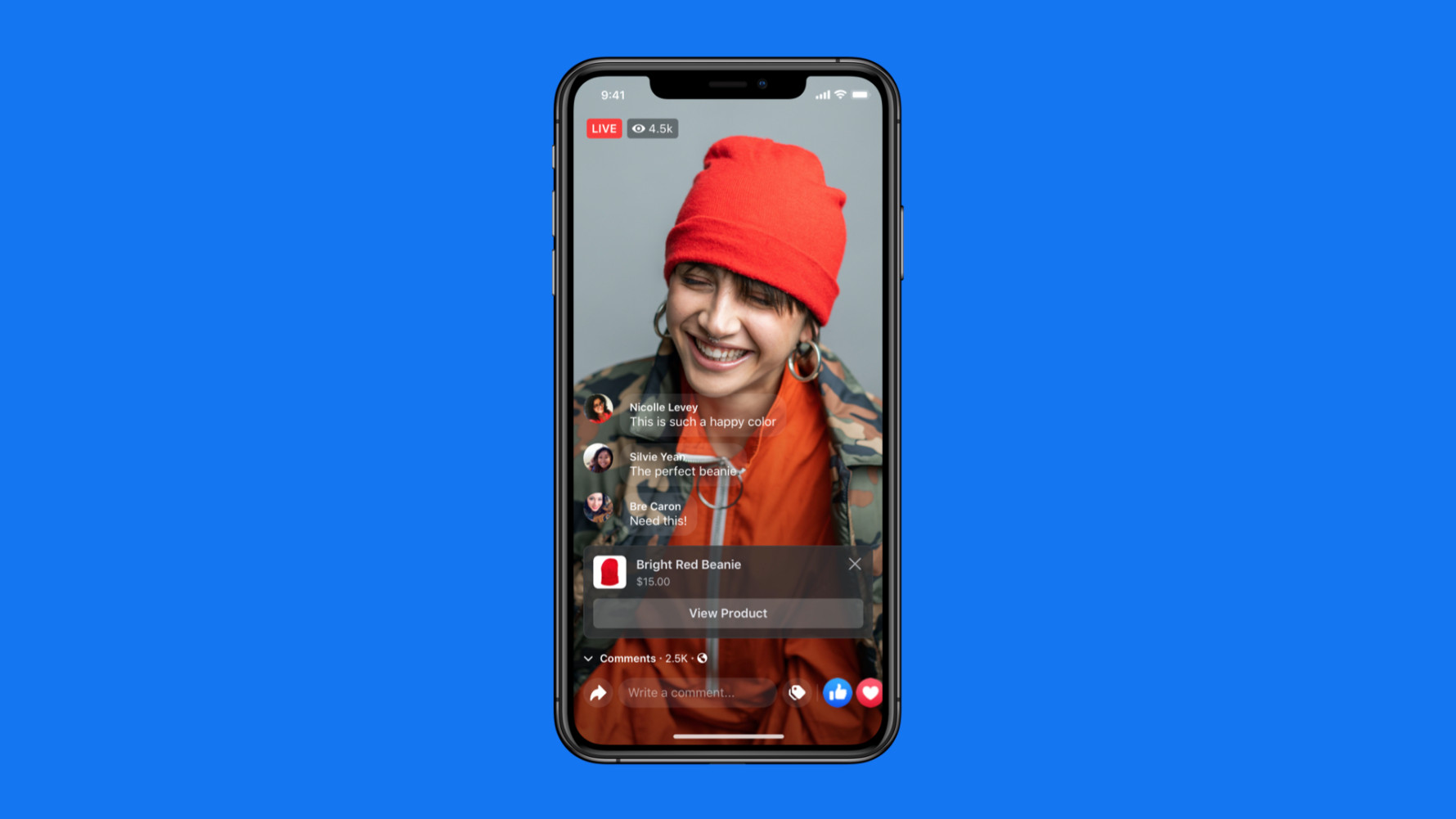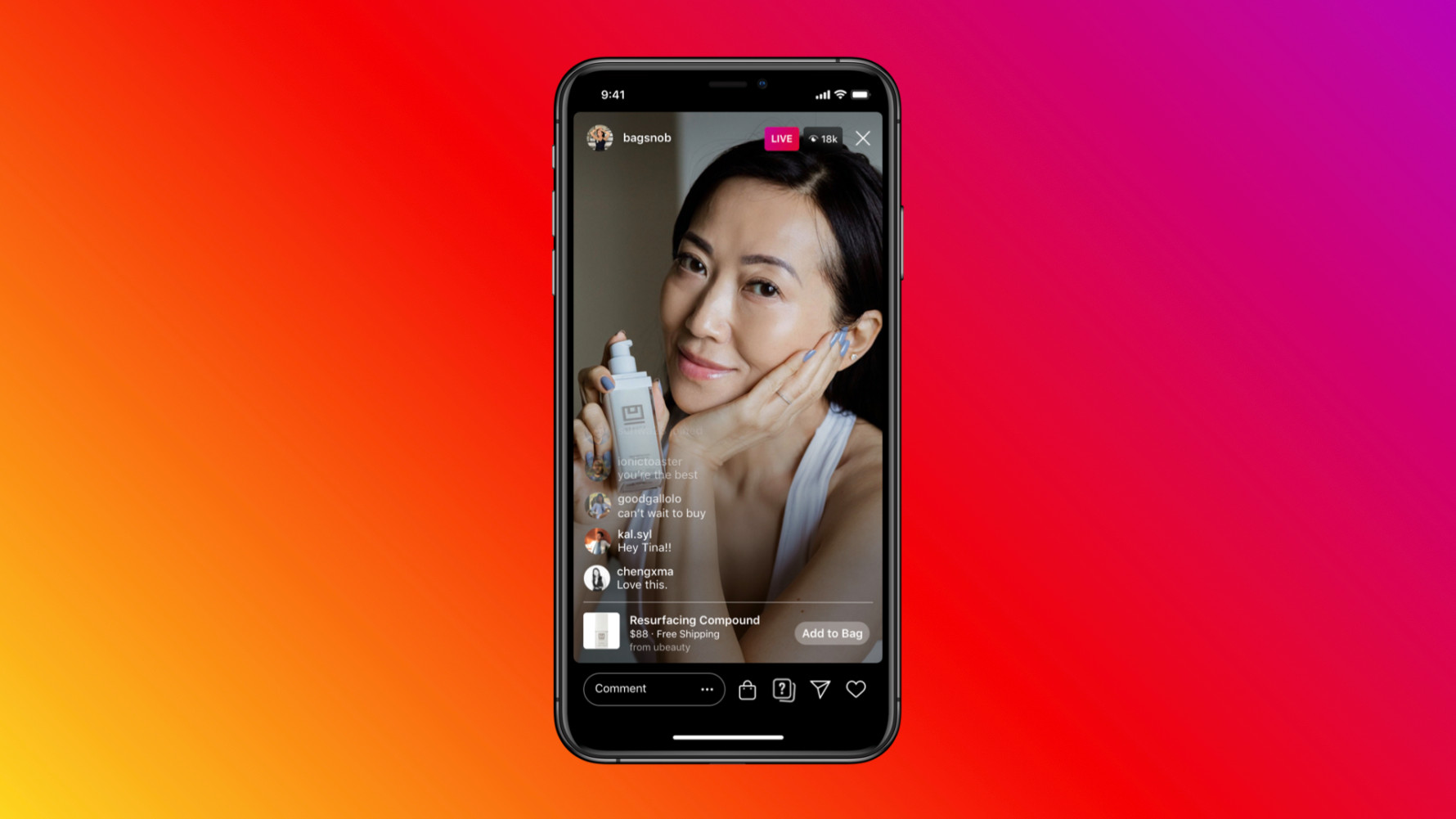 How to set up your Facebook Shop

To start the process of setting up a Facebook Shop you simply need to head over to the Commerce Manager section within your Facebook Business Manager account and Facebook will walk you through the process. Facebook is making it easier than ever to set up your own Facebook Shops listing. If you already have an E-commerce website set up through Shopify, BigCommerce, WooCommerce, ChannelAdvisor, CedCommerce, Cafe24, Tienda Nube or Feedonomics then it's as simple as connecting your website to Facebook which will then scan your store and auto-sync everything seamlessly to your new Facebook Shop including things like stock, sizes (if applicable), styles, colors, quantities, etc.
If you don't utilize one of these platforms or you don't have a website at all even, Facebook has a few other methods of adding your inventory including manually (for a few items) or by uploading your inventory via a datafile spreadsheet which they will walk you through how to set up. Once your catalog is set up you will be able to customize your storefront even further.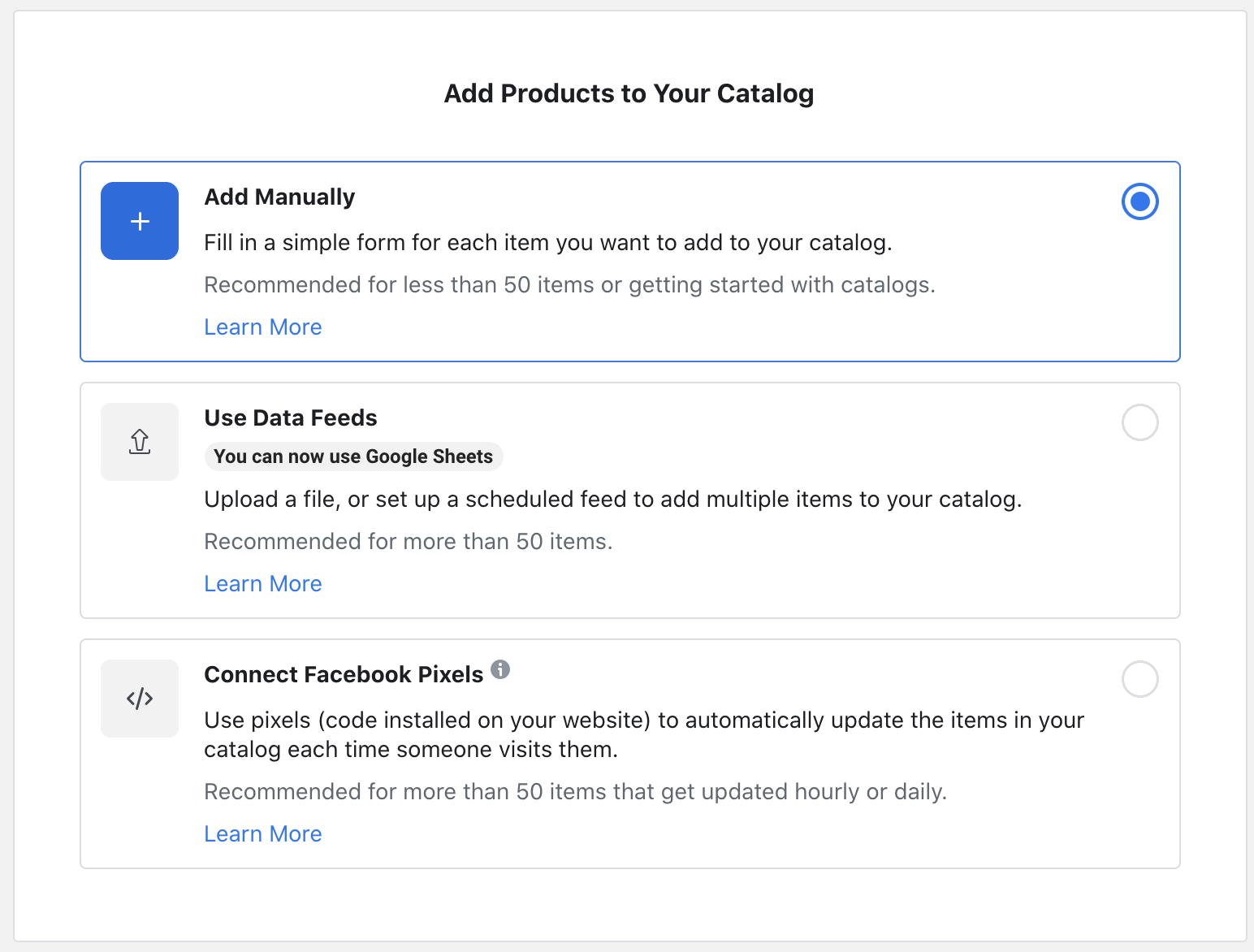 You're also able to set whether you want a user to be able to checkout directly on Facebook or if they need to visit your website to complete the checkout process. For some businesses that use specific online vendors with security processes in place the latter option may be necessary.
What this means for you
The addition of Facebook Shops opens up a multitude of opportunities for thousands of businesses who all have different needs and uses for the feature. For example, a business may not have the funds to set up, run and maintain a proper E-commerce website. Now, with Facebook Shops, they can sell their entire product database across multiple platforms — for free. Other businesses may use it to compliment their already thriving online sales by reaching new users they may not have reached before. Or maybe a business wants to advertise their new product and simply wants to build buzz by promoting the new listing across Instagram, they can now do that. That's what Facebook Shops is: flexible, seamless, cost-efficient, cross-platform and has managed upkeep so you don't have to worry about it.
There's so much more to talk about when it comes to Facebook Shops and how your company can be utilizing it. If you have more questions about Facebook Shops please feel free to leave a comment below or contact us and I'll gladly talk you through more advantages of integrating your business in to Facebook Shops.
Thanks for reading!
""