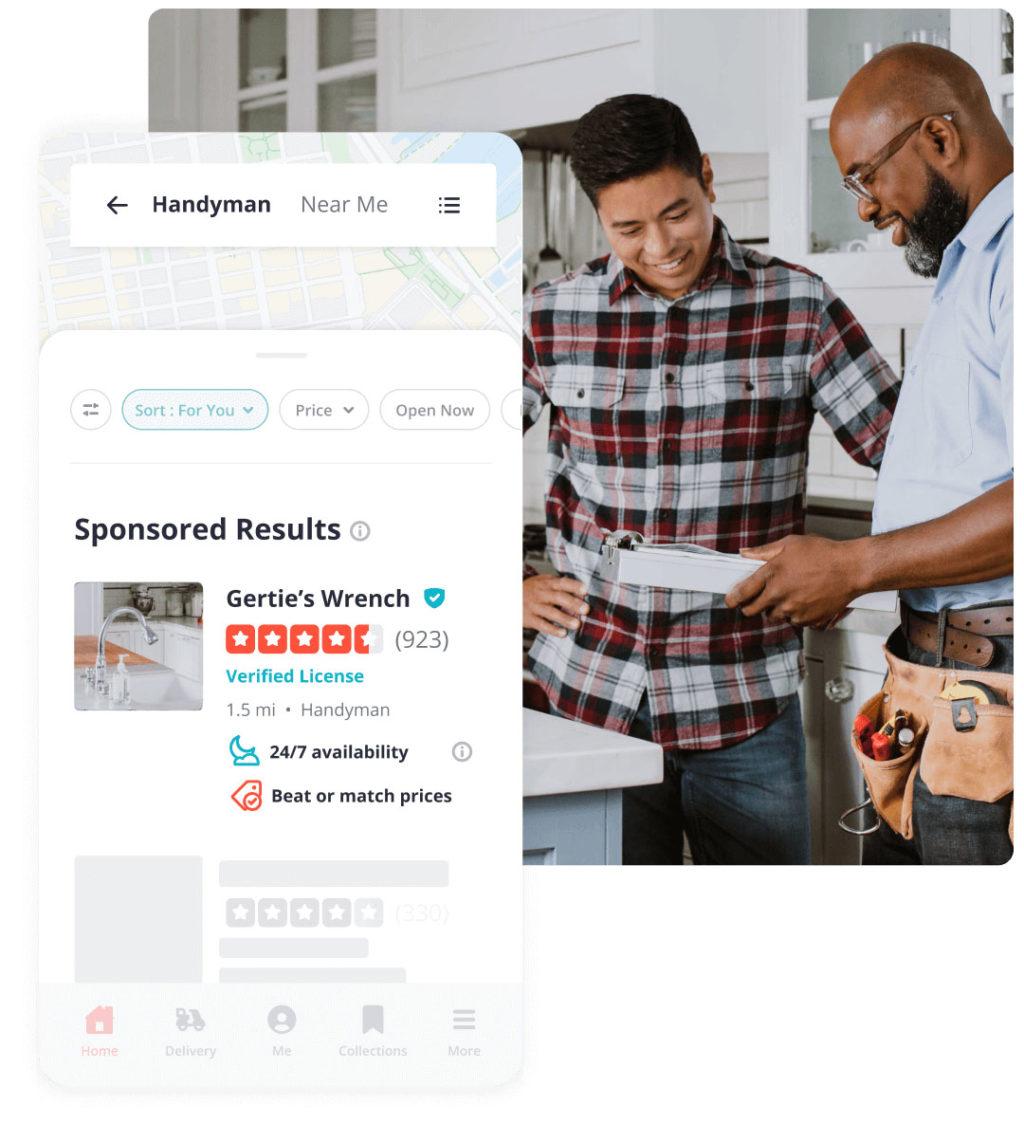 Reach users who are ready to spend
Flexible, effective & targeted Yelp Ads campaigns
With Yelp Ads you are able to target, attract and close customers who are already looking to spend money on a product or service. When people visit Yelp they're LOOKING to spend money — they just want to make sure their decision is backed up by peer reviews. Our job is to get you in front of those potential customers.
Contrary to popular opinion, Yelp Ads are extremely affordable. By working with us we are able to finely target, optimize and set ad spend / schedule to maximize your ROI. This also bypasses the need to work with a Yelp account representative who may or may not be responsive. By working with us you can cut out the middleman and see results faster.
Our advertising experience has supplied us with a wealth of knowledge and historical date that allows us to minimize startup time and maximize results early on. No matter the industry, we are able to target YOUR ideal customers and grow your digital sales by having the customers come to you!
Request a Quote
Yelp by The Numbers
With 184 million reviews worldwide, Yelp helps millions of consumers see which businesses are available in their area and how each one has performed for their clients
Yelp.com is the 44th most visited website in the US according to Alexa
Yelp boasts an average of 92 million unique mobile users per month
Yelp has more than 178 million unique visitors monthly across mobile, desktop and app platforms
Up to 9% increase in revenue for every new star earned on Yelp
45% of customers are likely to check Yelp reviews before visiting a business
35% of people searching on Yelp will make a visit to the site they check within 24 hours
Data via review24.com
Ready to try Yelp Ads? Get $300 off!*
Contact us below to learn how to get $300 in free Yelp Ads credit when you sign on as a qualifying business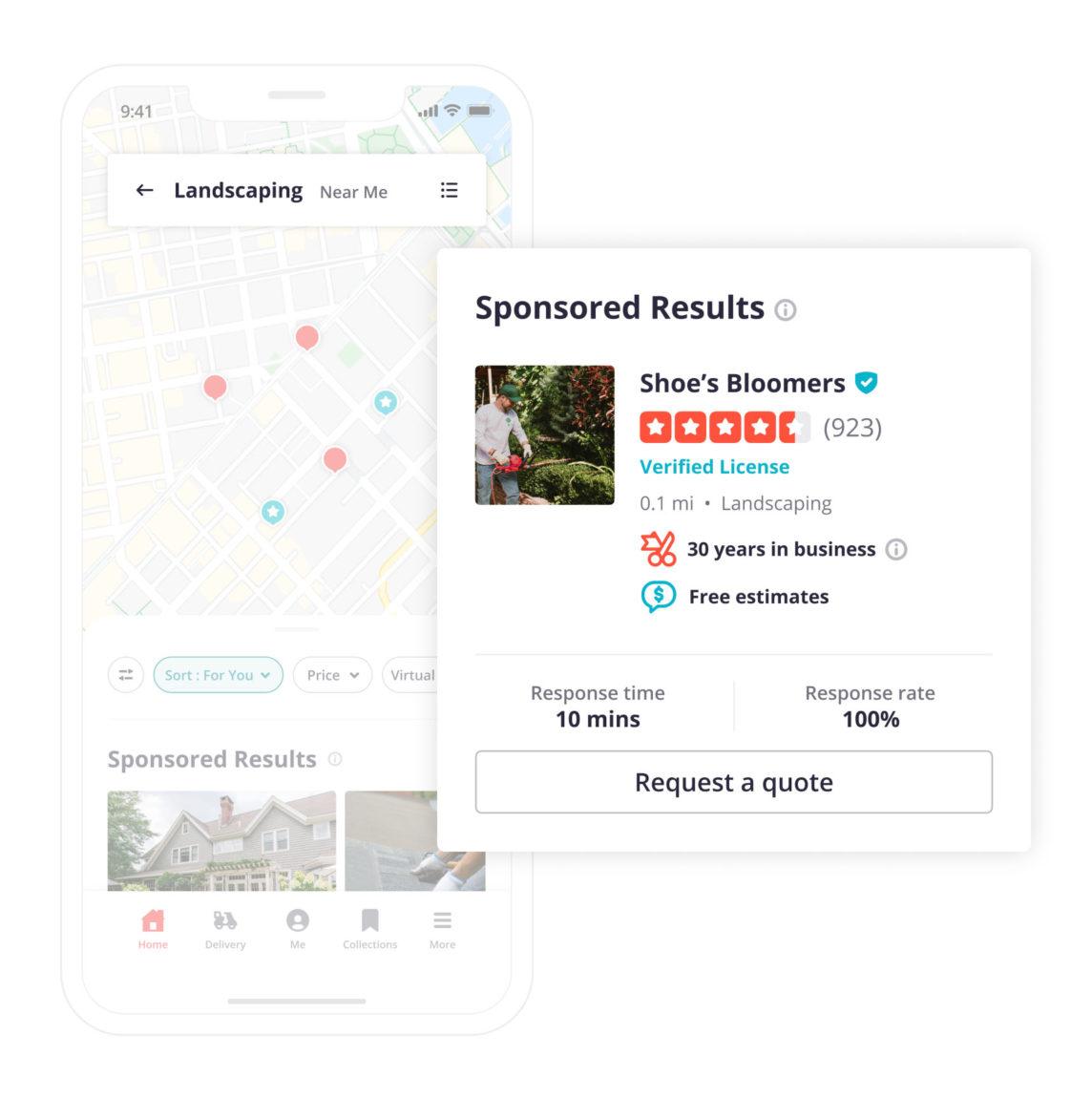 Claim and optimize Yelp Business Profile
Research and target your ideal audience
Develop and launch ad creatives
Set and optimize budgets
Set and optimize geography
Track and analyze ad performance
Development of monthly reports
Constant monitoring and adjustments of Ads
Optional Add-On: Review outreach and generation
Perform profile/website health and optimizations
Develop Yelp advertising strategy based on your goals
Focus on: Sales, Engagement, Band Awareness, Clicks, etc.
Industry-specific, Lookalike and Geographic ad targeting
Installation of tracking across website
Setting up custom conversions, tracking, and audiences
Company, industry and audience research
Target exact audiences and demographics and areas based on our research and your ideal customer
Initial startup of small, low budget campaigns with gradual build up
A/B testing on all Ad Sets and Campaigns
Continued research and modifications to improve overall ROI
Continual creation of new, convertible ads
Monitor, improve, and adapt to Yelp's updates
Provide reports, insights and unmatched customer service
Gives you priority placement atop Yelp Search results, above all other businesses
Gives you priority ad placement on competitor's Yelp pages
Increases your reach to potential customers by 3x
Only pay when user clicks on your ad
Optimizes the goal you want to seek: calls, website visits, directions, etc
Weeds out irrelevant users due to search intent which saves you advertising money
High ROI with budget as low as $5/day
Increases brand awareness
Increases positive reviews on your Yelp page
Grows sales, RFQ leads, brand awareness and overall brand engagement

""